This fund enables us to provide financial assistance to families who are unable to pay funeral costs. When a family is unable to afford these expenses, the body of their loved one becomes a "Coroner's case" and is cremated along with others. As we fulfill our mission to care for the poor and vulnerable, we know it is our responsibility to care for our families as they grieve the loss of their loved one. We know that the funeral process is an important part of the grief journey, and we want to make sure that our hospice families can grieve with dignity and support as they honor their loved ones. Funds for this program come solely from community donations.
Philanthropic Impact
Thanks to your support, in 2022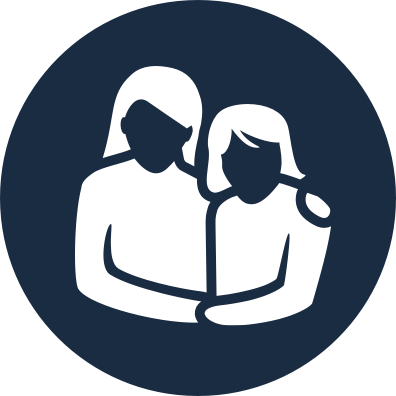 46
Families & Patients Served

$17,700
Total Amount Granted

Care for Me—Marc & Hannah's Story

Marc and Hannah were still very new friends when he realized he needed a friend for life.
When Marc was diagnosed with ALS at age 49, Hannah didn't hesitate when Marc asked her if she'd stick with him. "What were two years out of my life?" she says. "This man needed me. How hard was this going to be for him to endure? He was an active, vibrant person—and a control freak! He was going to be unable to take care of himself and unable to control his life. I had to do this. I knew it would scare me—but I promised him that I would be with him until the end."
As his disease progressed even the smallest tasks became monumental projects. Hannah knew that she needed help. Hospice came.
"It wasn't long until I also understood that the Hospice staff was caring for me as well," says Hannah.