WHAM
Women's Health at Memorial
WHAM is a group of philanthropic women who give collectively to support women's health services at Memorial.
Give Now
By joining WHAM, your gifts promote expert and safe care for women and children.
WHAM is a group of women who cares about women's health, and believes in the power of collective philanthropy. By joining together, they learn, have fun, and support women's and children's services at Santa Rosa Memorial Hospital. To date, this group of women philanthropists has donated over $650,000 to support a wide variety of programs and purchase vital equipment.
Our Impact
Exceptional healthcare for the women in our community.
Baby Leo Incubators for NICU
The Draeger Baby Leo Incubator and warmer provides family-centered care for premature or ill newborns. This state of the art incubator greatly enhances the patient experience for the newborn and the parents. It supports mother and baby bonding and improves infant outcomes.

Virtual Reality for Pain Management
Thanks to WHAM, virtual reality modules are now offered to all eligible and interested obstetrical and pediatric patients in both the inpatient and outpatient settings. Virtual reality employs relaxation and distraction to reduce the pain associated with medical procedures. Additionally, non-pharmacological pain and anxiety management minimizes patient exposure to opioids.

Brevera Breast Biopsy System
WHAM and another generous donor funded a biopsy system for suspicious breast calcifications, aiding in diagnosing breast cancer. The Brevera promotes real-time imaging of biopsy specimens, allowing immediate verification of adequate sampling by the radiologist and safer handling of patient specimens.


Three Generations Give Back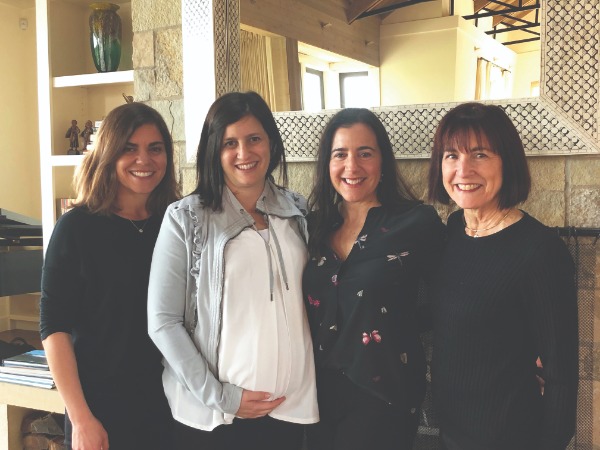 The Hansel Family of Santa Rosa regards giving back as one of their core values. The warmth, hospitality and ease with which Marilyn Hansel and her daughters—Heather, Heidi and Kelly—speak about their beliefs make it apparent that a commitment to caring for our community is a way of life.
The family members are strong advocates for Memorial Hospital because of our commitment to providing excellent health care for everyone who needs it. For three generations, Memorial has played a central role in the Hansels' lives. Births, deaths, emergencies, surgeries and hospice care—the medical events that inevitably mark all our lives, have taken place at Memorial for the Hansel family. Two of the Hansels' four children were born at Memorial, and Heidi, Kelly and Justin, their son, all had their children here as well.