The Norma and Evert Person Heart & Vascular Institute
At Santa Rosa Memorial Hospital
Our team of cardiologists, surgeons, and caregivers combine the latest advances in cardiovascular medicine with personalized, compassionate care.
Give Now
Advanced cardiac care. Pioneering therapies. Close to home.
For more than 40 years, the Norma and Evert Person Heart & Vascular Institute has remained at the forefront of new advances in cardiovascular medicine. Our cardiologists use state-of-the-art technology to identify heart disease earlier and more accurately than ever before. As the area's leading heart center, we treat more patients with cardiovascular disease than any other facility in Coastal Northern California. Our doctors and nurses performed more than 13,000 cardiac procedures last year.
Our highly-trained physicians and cardiac surgeons are skilled in advanced technologies ranging from non-invasive diagnostic tests to complex bypass procedures. Memorial is the only hospital in Sonoma County where TAVR, mitral valve clips and the Watchman procedure (left atrial appendage closure) are available. Our cardiac team includes triple board certified cardiologists and surgeons, as well as specially trained technicians and cardiac nurses.
Such high volume and specialized training gives our cardiac team a level of expertise that is unparalleled in the region.
Our Impact
Local expert care means a greater chance of a full recovery.
Cardiac Catheterization Laboratory Renovation & Expansion
Santa Rosa Memorial Hospital's commitment to remain the preeminent cardiac and vascular program north of San Francisco is the reason we are investing in three new catheterization labs. Philanthropic support for this project will be crucial in our ability to continue to provide the finest interventional care in the region.
Electrophysiology Laboratory
Memorial has the most advanced facility north of the Golden Gate for the diagnosis and treatment of heart rhythm disturbances such as atrial fibrillation. Generous donors provided the funds to upgrade diagnostic imaging equipment used within the electrophysiology lab.
Transaortic Valve Replacement (TAVR)
Memorial is the only hospital in the North Coast region where TAVR is available. TAVR is a minimally invasive, alternative treatment option for patients who are not candidates for open heart surgery. It's estimated that up to 70% of patients may be eligible for the procedure. Philanthropy has played a crucial role in providing the leading-edge equipment needed for TAVR and other cardiac procedures.


Cardiac Cath Lab Renovation

Over 80% of the region's emergency heart attack patients are treated at our cath labs. The cath lab modernization will allow us to continue to provide the finest cardiac care in the area as well as offering new treatment options to our community.

Nuclear Camera

Nuclear imaging generates details on both function and anatomic structure of the body that is often unobtainable from other procedures. These images are used to diagnose many medical conditions and diseases – including those that affect the heart, brain, kidney, thyroid, breast and bone.
Generosity & Love Create a Lasting Legacy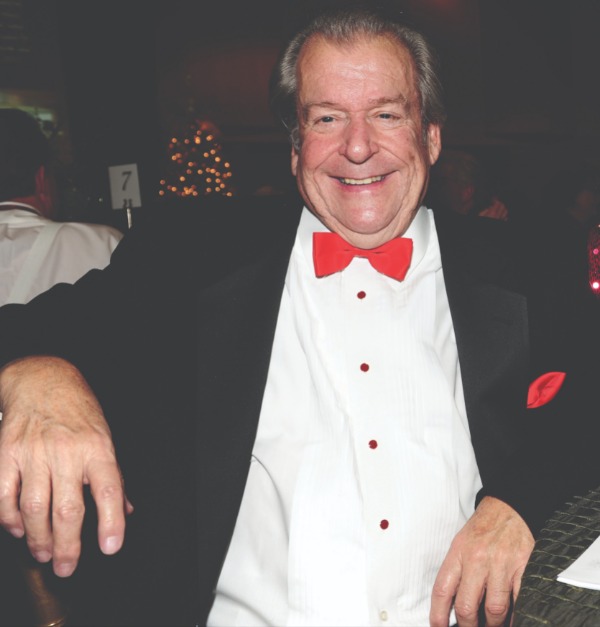 Gary Rasche was a man who loved fast cars and boats - but most of all, he loved his family and his community. He will be remembered most for his joie de vivre and his generous spirit. He was someone who could always be counted on to help a friend or charity in need. Gary also liked to show his appreciation personally: The nurses at Santa Rosa Memorial will undoubtedly remember him as the man who brought them 3-pound boxes of See's Candy to show his gratitude for their care. In addition, a generation of Santa Rosa's children will remember the most incredible, extravagant Christmas displays that he put on each year at his home!
Gary passed away in August 2018 at age 75. When asked how she thought Gary would like to be remembered, Nancy Morrison, his partner of over 30 years, answered,
"Gary was a big-hearted, kind man who loved his community. He was very philanthropically oriented and wanted to keep his charity local." She added, "He had a particular affinity for Memorial Hospital as both he and his parents received excellent treatment there. By supporting Memorial, he was continuing in their footsteps."
Read More