Area of Greatest Need
At Santa Rosa Memorial Hospital
Your generous philanthropy brings healthcare innovation, new equipment, leading edge programs, and physician specialists to serve and uplift our friends and neighbors.
Give Now
Invest in a Healthy Future
A gift to Santa Rosa Memorial Hospital ensures that our friends, family, and neighbors have access to leading-edge, life-saving care—24 hours a day, 365 days a year. Your giving funds programs, services and equipment not typically covered by the hospital's operating revenue. Your support provides modern technology, funds capital projects for new construction, enables recruitment of top specialists, and supports a wide variety of innovative community programs. These funds provide the margin of difference that makes us a great regional medical center rather than just a good community hospital.
Our Impact
A gift to Memorial ensures the highest quality, leading edge care is available close by for the people you love.
Emergency Department & Trauma Center Expansion
Support from our donors has ensured that life-saving treatment is available 24 hours a day, 365 days a year. As our region's only Level II Trauma Center, we have been here for our community through some of our most challenging moments: pandemic, fire, power outages or personal emergencies such as heart attacks or stroke.

State of the Art Equipment
Generous donors have provided the funds to purchase state-of-the-art equipment including the DaVinci Robotic Surgical System, O-arm with StealthStation for our Brain and Spine Institute, and advanced equipment for our cardiac catheterization lab.

Physician Excellence
Donor gifts have allowed us to recruit and retain top medical talent. Physician recruits have included Barrow Institute-trained neurosurgeons, a urologist trained in robotic surgery, and expert interventional cardiologists. This allows Memorial to provide world-class treatment to our community in Northern California.
Giving Back to Santa Rosa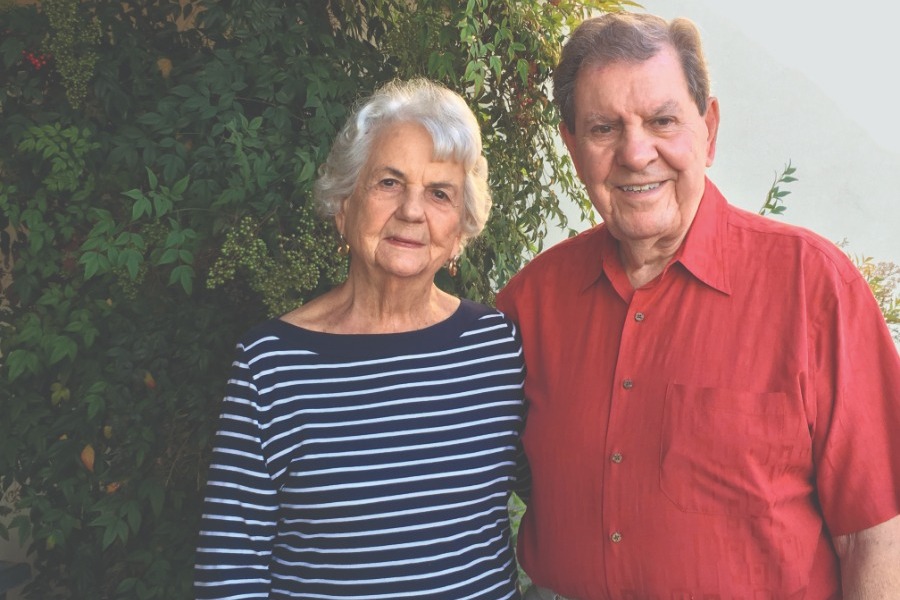 Sam and Ava Guerrera could have chosen to live anywhere in the world. How fortunate for Sonoma County that they fell in love with this area and chose to retire here. The Guerreras have embraced the community, generously supporting a wide array of local non-profits, including Santa Rosa Memorial Hospital.
A woman ahead of her time, Ava was traveling the world while others in her generation were settling into married life. Challenged to name her favorite of the 80 countries she's visited, Ava says it's impossible. "It would be like having a favorite child!"
Sam took a more traditional path—graduating from college, serving in the Army, and then beginning his career. Although they attended the same college, the couple didn't marry until they reconnected years later. Sam's career with Valspar Paints took them to Minnesota, where they settled into family life, raising their son and daughter.
Read More