Sonoma County's First Residential Hospice House
"Know me, care for me, ease my way…"
There has long been an unmet need in our community for an alternative to dying in a hospital or a skilled nursing facility. Through the creation of a residential hospice house, we can make the end-of-life experience less stressful and more peaceful. Caring for a loved one near the end of life is often a difficult time – one of uncertainty, grief and fear of what is to come. Soon, there will be a residential hospice house, the first in Sonoma County, that will help ease the way for patients and their families.
The creation of a residential hospice house really resonated with Gordon Blumenfeld, one of the Hospice House's greatest benefactors. Both Gordon and his late wife, Ann, had experiences with death that gave them a profound sense of the importance of dying with comfort and dignity. Gordon's mother had metastasized lung cancer and died in their home in 1966; Ann's mother suffered from liver cancer and died twenty years later- also in their home. In both cases, these women wanted to die with their family at their side. At that time there was no such thing as hospice or palliative care. When telling of the experiences that Ann and he had caring for these extraordinary women, Gordon said, "I had the realization that so much more could have been done to keep them comfortable if we actually knew what we were doing or had more help."
Ann's health began to decline in the early 2000s and Gordon played an increasing role as her caregiver. On Gordon's birthday in 2017, Ann's heart failed, and she was rushed to Memorial.
It was at Memorial that the couple met Dr. Gary Johanson, the medical director of our hospice services and palliative care. It became clear that Ann would need hospice care and she wanted to die at home. During the days that Ann spent in the palliative care unit at Memorial, the couple developed a strong relationship with Dr. Johanson.
They learned that for many people dying at home isn't possible and there's no other option except to die in a hospital or nursing home. Gary shared with Ann and Gordon the need for a Hospice House in our community. Gordon looked at Ann and Ann looked at Gordon. Locking eyes, Gordon knew that Ann was going to approve of what Gordon said next. "Gary, he said, will $100,000 help?"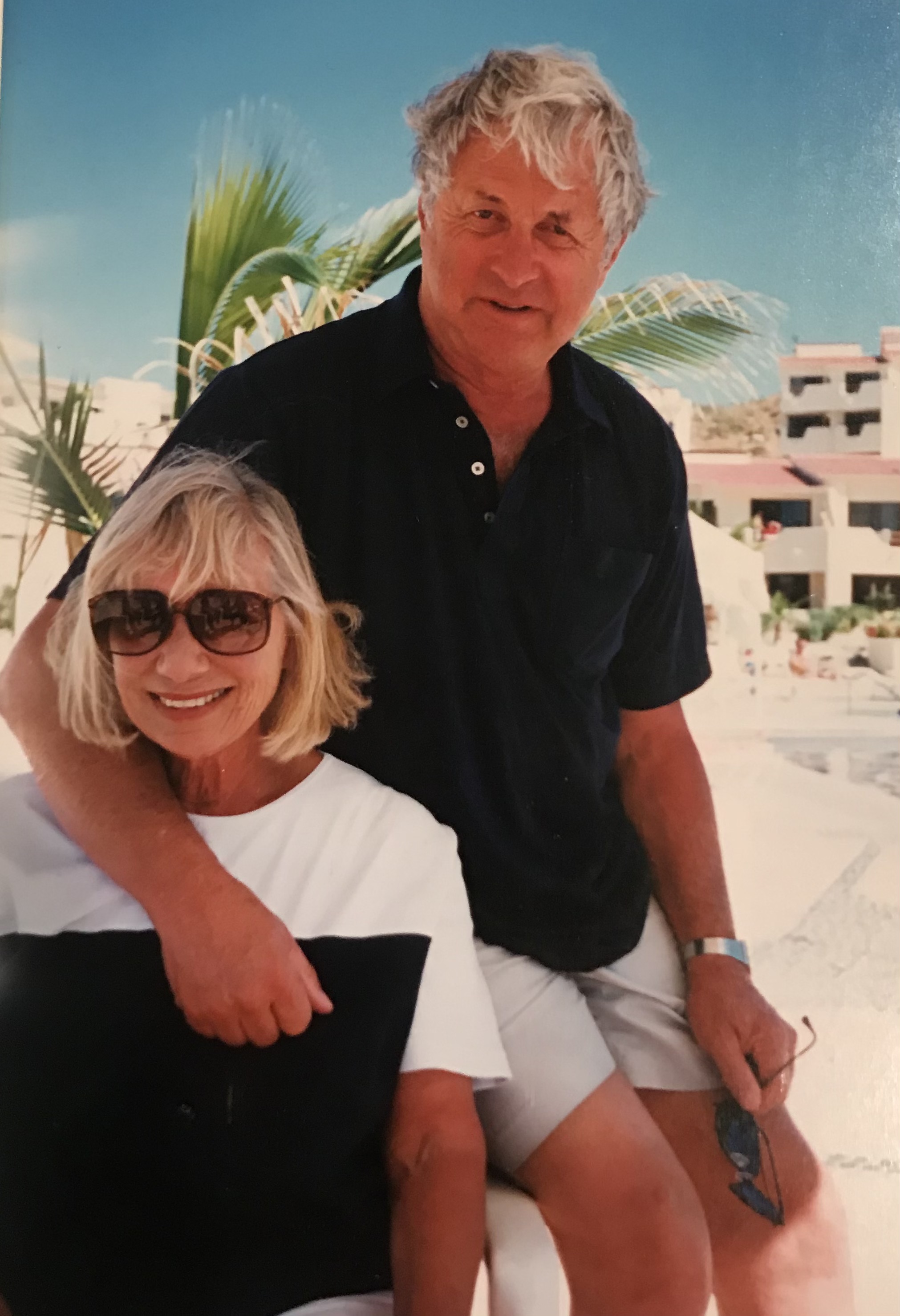 Thirty days after being rushed to Memorial, Ann passed away at home on August 18, 2017. Since Ann's death, Gordon has made gifts totaling over $1,000,000 to help build the Hospice House. Today, Gordon is also an enthusiastic and energetic fundraiser for the Hospice House. As he puts it, "If you haven't given your all to a project, what right do you have to ask for a big gift from someone else?"

Most people prefer to die at home, surrounded by loved ones. Everyone deserves this. Yet, it isn't always possible or realistic. A residential hospice house is designed specifically for those who are facing the end of their life and for the people who love them by providing the personal attention and care that allows an individual to leave this world with dignity. Ministering to the human heart is an essential part of hospice care. Chaplains and fellow team members attend to the spiritual and emotional needs of patients and their families while supporting them through this journey.
The campaign for the Hospice House is scheduled to be complete by the end of 2021 and groundbreaking is scheduled for March 2022. Please join us and Gordon in making this dream a reality.