A Lasting Legacy
Gary Rasche will be remembered for his love of family and his community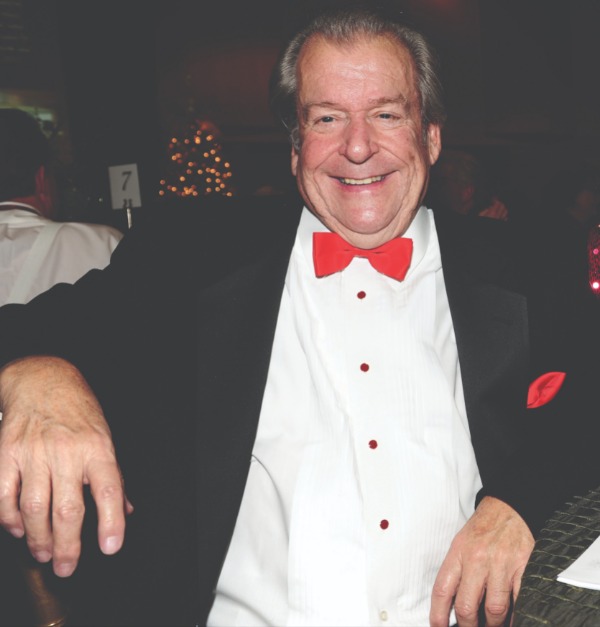 Gary Rasche was a man who loved fast cars and boats - but most of all, he loved his family and his community. He will be remembered most for his joie de vivre and his generous spirit. He was someone who could always be counted on to help a friend or charity in need. Gary also liked to show his appreciation personally: The nurses at Santa Rosa Memorial will undoubtedly remember him as the man who brought them 3-pound boxes of See's Candy to show his gratitude for their care. In addition, a generation of Santa Rosa's children will remember the most incredible, extravagant Christmas displays that he put on each year at his home!
Gary passed away in August 2018 at age 75. When asked how she thought Gary would like to be remembered, Nancy Morrison, his partner of over 30 years, answered, "Gary was a big-hearted, kind man who loved his community. He was very philanthropically oriented and wanted to keep his charity local." She added, "He had a particular affinity for Memorial Hospital as both he and his parents received excellent treatment there. By supporting Memorial, he was continuing in their footsteps."
During his life, Gary supported a variety of charities, chief among them Santa Rosa Memorial and Santa Rosa High School. Before his death, Gary made the decision to include the hospital in his estate plans with the gift of property. His significant gift will support the purchase of the equipment for one of the three cath labs currently being remodeled in the Norma and Evert Person Heart and Vascular Center at Memorial. This seems particularly fitting as both Gary and his father had cardiac issues.
In addition to cardiac procedures, the equipment purchased by Gary's bequest will be used for mechanical thrombectomies. This procedure, which is currently not available in the North Bay, will help victims of life-threatening strokes by removing large clots from the brain. Nancy said Gary would be fascinated by the technology involved, despite the fact that he didn't own a computer or even a cell phone!
Gary's generous bequest will guarantee his legacy of giving back to his community by ensuring the availability of world-class care, right here in Sonoma County.