Obstetrics and Intensive Care Nursery
Queen of the Valley Foundation
Give a strong start to our tiniest, most vulnerable patients by supporting the modernization of our Obstetrics unit and expansion of our Intensive Care Nursery (ICN).
Give Now
Give Our Babies a Strong Start
Life begins at Providence Queen of the Valley for more than 700 infants who are delivered here each year. With the closure of maternity units at two nearby hospitals, the number of deliveries at the Queen has been rapidly growing. Nineteen percent of the babies born at the Queen require additional care in the region's only Intensive Care Nursery, supporting a stronger health outcome later in life. With only six beds currently in our ICN, it is often filled to capacity. The Queen's ICN needs to be expanded to serve all high-risk babies who are delivered here or arrive from other hospitals unable to provide intensive care.
Our Impact
The Queen is the only hospital in Napa County with a Labor and Delivery Unit and offers the only Intensive Care Nursery in the region. A renovation of these critical care units is important to Napa County and surrounding areas' residents.
Expanded Space
A renovation of this center, where new lives begin, will include increasing the number of Intensive Care Nursery beds from six to eight, a revitalization of the Labor and Delivery suites and creation of a new Family Guest Lounge.
Better Beginnings
Installing the newest technology available, including incubators, fluid warmers, and ultrasound machines, will give our tiniest patients a better start in life.

Greater Comfort
Updated Labor and Delivery rooms will allow physicians and caregivers to perform more efficiently and will provide greater comfort to moms and babies.


Fluid Warmer

When a baby is delivered via a cesarean birth, fluid warmers maintain the mother's body temperature to assist in surgical site healing, decrease surgical site infections, decrease blood loss, decrease length of hospital stay and increase comfort.

Babyleo Incubators

Continually stabilizes a baby's temperature while providing light monitoring and positive-sound stimulation with low operating noise and integrates vital monitoring, IV therapy and respiratory support.

Ultrasound Machine

Advanced imaging equipment uses sound waves to produce images of a fetus in a mother's uterus and allows physicians to scan newborns for diagnostic purposes.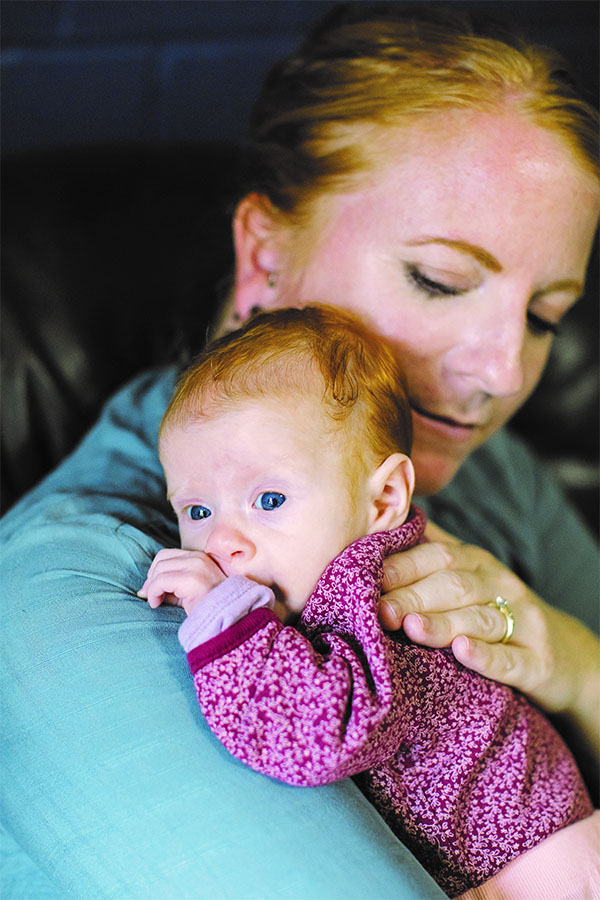 Amber Clemons' daughter, Lavender, was born three weeks early. At her birth, the doctor heard a slight heart murmur, and the nurse who performed Lavender's oxygenation test was concerned. She pulled in neonatologist Dushyant Oza, M.D., who then contacted Alok Bose, M.D., a pediatric cardiologist. The pediatrician assured Amber that a murmur was not uncommon in newborns and they were discharged the next day. Because of Lavender's low birth weight—5.3 pounds—Amber was instructed to wake her every two hours, but she constantly had trouble rousing her daughter. She had a lactation appointment the following day, so Dr. Bose agreed to meet her at the hospital to check Lavender.
Amber soon learned that Lavender had been born with her aortic valve shut, so blood was not flowing properly through her small body. After the doctors performed an echocardiogram, Amber could tell they were concerned. Dr. Oza put a central arterial line through her belly-button, hooked her up to a machine and gave her oxygen. The next thing Amber knew, her baby was transported to the Queen's helipad and was on her way to be treated by specialists at UCSF Benioff. Amber was terrified but could that see Lavender was in good hands.