Cancer Care Services & Programs
Queen of the Valley Foundation
Make a difference in a cancer patient's life by funding cancer programs and services, such as the Cancer Wellness Program.
Give Now
Fight the Good Fight
Queen of the Valley believes that our cancer patients deserve the very best support during their treatment—more cures, less invasive procedures, and better quality of life.
Cancer is the leading cause of death for Napa County residents, according to the California Department of Public Health, higher than the age-adjusted cancer death rate for California as a whole. However, survival rates continue to increase due to the advances and availability of treatment options at the Queen.
Studies have proven that collaborative diagnosis and treatment of cancer—close to home—leads to more effective outcomes. The Regional Cancer Center team at the Queen offers expert, integrated care from diagnosis and treatment through recovery. They take a proactive, comprehensive, and individualized approach, resulting in successful outcomes that are equal to or surpass national standards, and are far beyond what is considered typical for a community hospital. And our oncology program consistently receives the highest possible accreditation with commendation from the Commission on Cancer of American College of Surgeons.

Cancer Never Takes a Break
Our Impact
Napa County ranks among the state's highest in cancer incidents, which is expected to grow over the next decade. New equipment that diagnoses and treats cancer as well as enables physicians to perform most effectively, will help address and attack this growth.
Holistic Care
Special programs to help patients navigate cancer treatment and recovery are an integral component to a holistic approach to caring for cancer patients.

Critical Technology
The latest in radiation therapy treatment and intelligent and resource-efficient technology improves, prolongs and saves lives.

Optimum Outcomes
Advanced diagnostic equipment can help detect cancer early, resulting in optimum outcomes for patients.


Cancer Wellness Program

Every year more than 100 cancer patients and survivors rely on the Queen's Cancer Wellness Program for physical, spiritual and nutritional guidance.

3T MRI

This highly advanced scanning equipment will offer improved clarity; beneficial when diagnosing pathological conditions involving the brain, spine, breast, musculoskeletal system.

Area of Greatest Need

Gifts to area of greatest need fund critical needs and services in times of emergencies and every day.
Cancerous Mass Discovered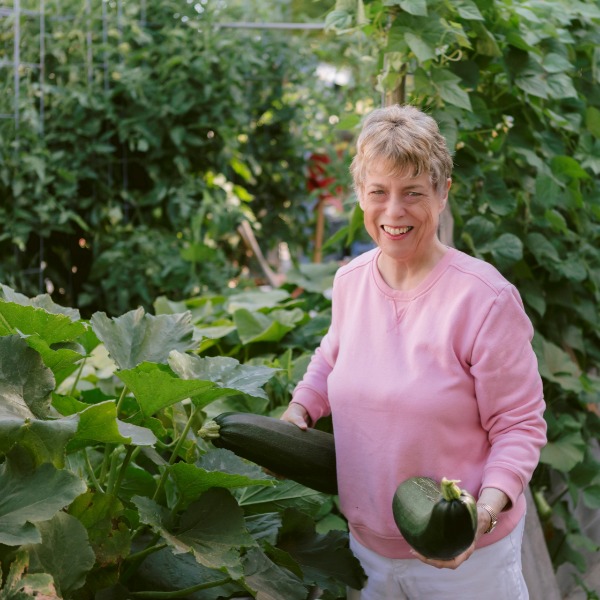 Teri Williams felt fine at her book club. But soon after she returned home, she began to experience excruciating abdominal and back pain. "I told my husband, 'Something's really wrong,'" she remembers, thinking it might be a kidney stone.
A physician in the Queen's Emergency Department ordered a CT, which showed a large, cancerous kidney mass. Teri was soon scheduled for surgery with Daniel Gilbert, DO, a fellowship-trained robotic urological surgeon.
"We operated using the da Vinci XI robot," explains Dr. Gilbert. "This uses specialized laparoscopic instruments like tiny human hands to allow us to reach otherwise inaccessible parts of the body with unmatched precision. This is really the tip of the spear when it comes to cancer surgery."
The hospital's da Vinci XI Surgical System was updated recently with funds provided by donors. The da Vinci offers new, minimally invasive robotic technology, improving the surgeon's dexterity and visibility for a wide range of surgeries, including urology, gynecology and general procedures.
Learn More