Where the Need is Greatest Fund
Queen of the Valley Foundation
Help ensure that Providence Queen of the Valley Medical Center can be ready for any patient, any situation and any crisis at any time.
Give Now
Prepare for Anything
The financial support from Providence Queen of the Valley's donors is monumental. Funds designated for Where the Need is Greatest have allowed the Foundation to support such important projects as the Intensivists Program in the ICU, which created a Rapid Response system to improve the safety of our patients by reducing the incidence of sepsis mortality and other life-threatening conditions.
Most recently these unrestricted funds have allowed us to be COVID-19 ready, which included increasing the number of negative pressure rooms by converting a unit to an isolation wing in the hospital that is equipped with ventilators and other life-saving technology. And it allowed us to buy a second Xenex disinfecting robot known for eradicating deadly pathogens in less than five minutes and disinfecting an entire patient room in approximately 15 minutes.
Today, one of our Greatest Needs is to help shore up operations by investing in additional frontline staff. COVID-19, wildfires and other local crises have created unprecedented demands on the Queen's staff and we need the support of our donors to maintain the robust operations that ensure world-class care where we live.
Breathtaking Use of Technology
Our Impact
We take great strides in continuously improving the technology, equipment, services and programs the Queen can offer patients. With this unrestricted fund, we can respond quickly to the changing needs of our community when there is an emergency or an emerging innovation that will benefit the health and welfare of our patients.
Critical Programs
The ability to fund niche personnel, results in such critical programs as our Intensivists program in our ICU, the Rapid Response Team and our Nurse Navigator program.

Life-Saving Initiatives
Specific initiatives, such as our Sepsis Prevention Program which provides a dedicated sepsis team, have shown a dramatic increase in lives saved by reducing sepsis mortality. Access to increased services and critical care specialists ensures the well-being of all our patients.

Technology Updates
As technology rapidly evolves, having the ability to fund innovations, increases the Queen's ability to meet both the constant and changing needs of our community.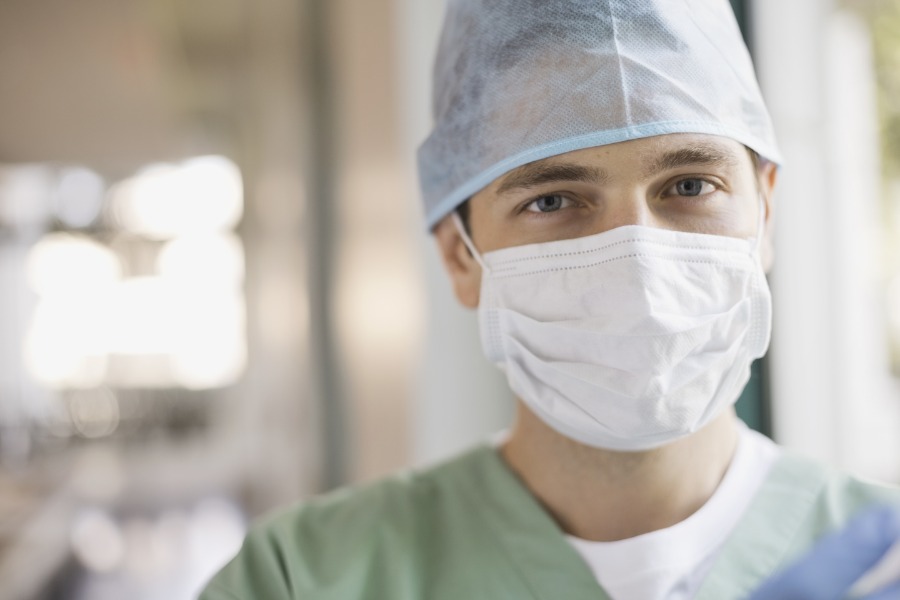 Daniel Yount* remembers the exact day he began to experience COVID-19 symptoms. It was March 17. At first, he thought his high fever and headache were flu symptoms, but when he contacted his doctor, she asked if he could have been infected with the novel coronavirus. He didn't think he'd come in contact with anyone who was infected and so after discussing his symptoms they ruled out COVID-19.
Erring on the side of caution, his doctor reported Daniel's symptoms to Napa County, which requested that Daniel be tested for COVID-19. Two days later he learned he tested positive.
Daniel and his family were immediately quarantined, and while his family felt fine, Daniel got sicker. He lost his appetite and was bedridden. His fever was so high he had trouble thinking clearly. A few days later, a physician friend encouraged Daniel to go to Queen of the Valley's Gasser Emergency Center.
*The name of the patient has been changed for this story.

Learn More