Cancerous Mass Discovered
Teri's tumor was removed with da Vinci robot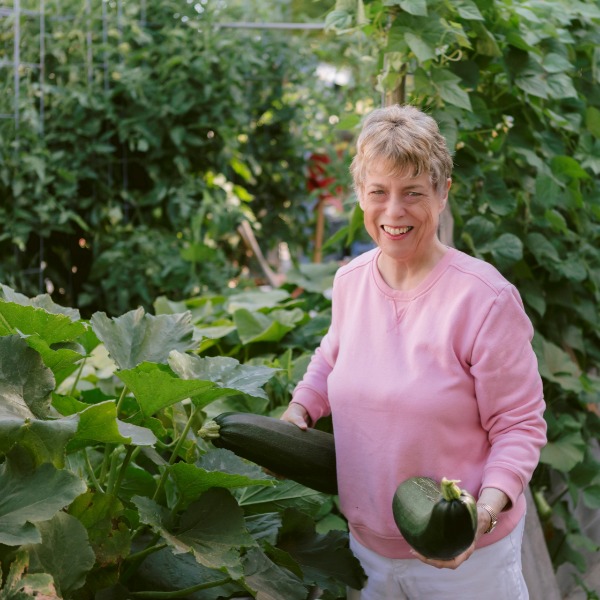 Teri Williams felt fine at her book club. But soon after she returned home, she began to experience excruciating abdominal and back pain. "I told my husband, 'Something's really wrong,'" she remembers, thinking it might be a kidney stone.
A physician in the Queen's Emergency Department ordered a CT, which showed a large, cancerous kidney mass. Teri was soon scheduled for surgery with Daniel Gilbert, DO, a fellowship-trained robotic urological surgeon.
"We operated using the da Vinci XI robot," explains Dr. Gilbert. "This uses specialized laparoscopic instruments like tiny human hands to allow us to reach otherwise inaccessible parts of the body with unmatched precision. This is really the tip of the spear when it comes to cancer surgery."

The hospital's da Vinci XI Surgical System was updated recently with funds provided by donors. The da Vinci offers new, minimally invasive robotic technology, improving the surgeon's dexterity and visibility for a wide range of surgeries, including urology, gynecology and general procedures.
The robot's arms mount onto an overhead boom that can pivot in any direction, allowing the surgeon to explore other areas of the body without scheduling a separate surgery. Its endoscope, which attaches to any of the robot's four arms, displays a high-definition, 3D image, enhancing the surgeon's vision into the body. This technology results in less recovery time and scarring.
Teri was hospitalized for only one night. The next morning, Dr. Gilbert asked, "Do you feel 10 pounds lighter? Because that was a really big tumor!"

"I was just so fortunate that the Queen has the expertise and the most sophisticated equipment to treat cancer patients like myself," Teri says. "They absolutely saved my life."