A Newborn's Distress
Amber's baby was born with a heart defect and the Queen doctors knew just what to do.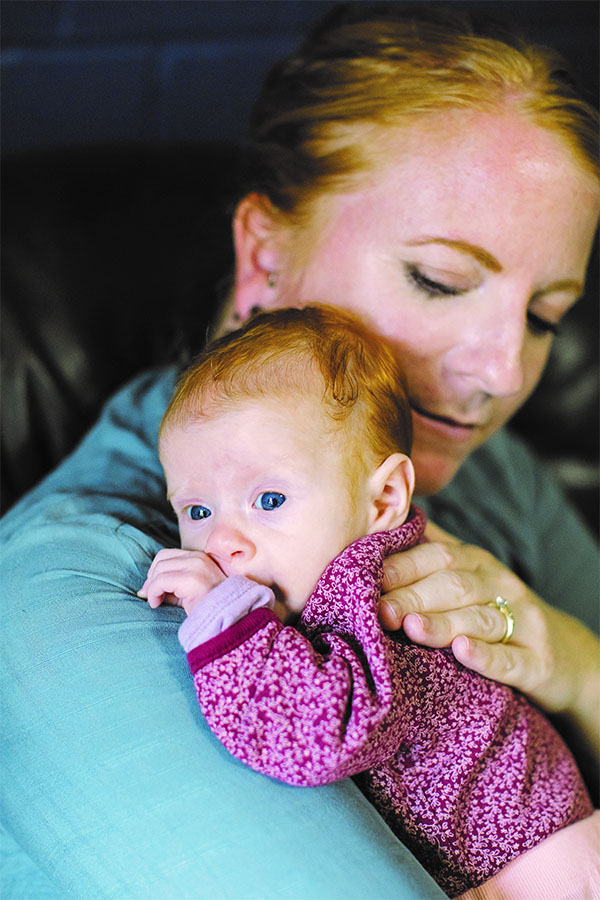 Amber Clemons' daughter, Lavender, was born three weeks early. At her birth, the doctor heard a slight heart murmur, and the nurse who performed Lavender's oxygenation test was concerned. She pulled in neonatologist Dushyant Oza, M.D., who then contacted Alok Bose, M.D., a pediatric cardiologist. The pediatrician assured Amber that a murmur was not uncommon in newborns and they were discharged the next day. Because of Lavender's low birth weight—5.3 pounds—Amber was instructed to wake her every two hours, but she constantly had trouble rousing her daughter. She had a lactation appointment the following day, so Dr. Bose agreed to meet her at the hospital to check Lavender.
Amber soon learned that Lavender had been born with her aortic valve shut, so blood was not flowing properly through her small body. After the doctors performed an echocardiogram, Amber could tell they were concerned. Dr. Oza put a central arterial line through her belly-button, hooked her up to a machine and gave her oxygen. The next thing Amber knew, her baby was transported to the Queen's helipad and was on her way to be treated by specialists at UCSF Benioff. Amber was terrified but could that see Lavender was in good hands.
It was the first time Amber had given birth at the Queen, and she was so grateful that it had the neonatal expertise to diagnose and treat Lavender's critical condition.
Amber says, "The doctors told me that, although they'll be keeping an eye on Lavender as she grows, she'll definitely be able to keep up with her older brother. That's such a relief."