About Us
Through giving we help to heal. We build relationships with those who share Queen of the Valley Foundation's values of Compassion, Dignity, Justice, Excellence and Integrity, by inviting our donors to give generously for the health of our community.
Investing In Our Community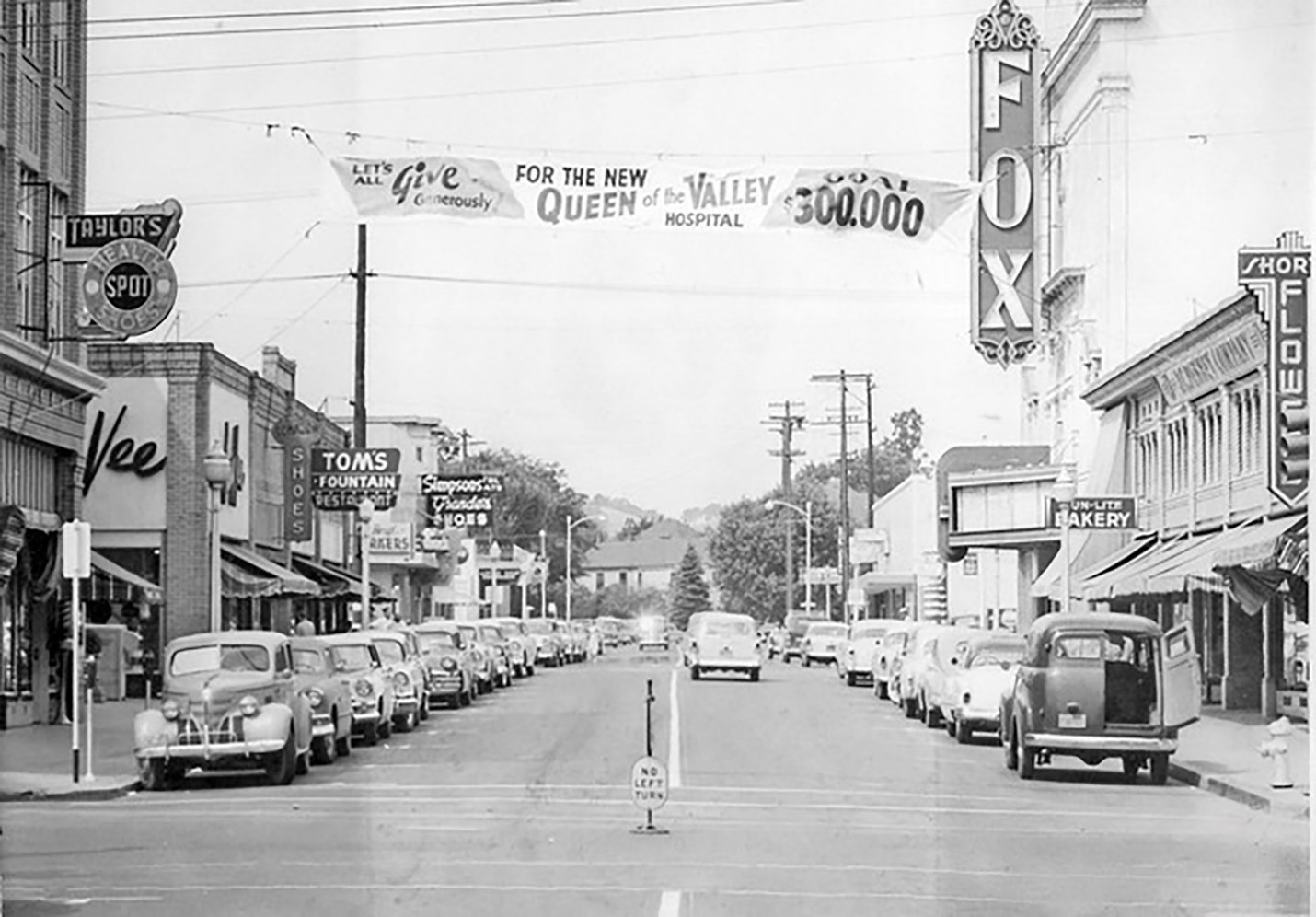 Queen of the Valley Foundation was established in 1969 by 32 visionary community leaders. Many of these individuals had been involved in raising the funds needed to build the hospital a decade earlier. They formalized their efforts by creating a separate corporation that would continue to provide support into the future.
Our Founders' mission was to make certain that funding would always be available to sustain the highest-quality health care possible, and that it would be available to everyone who visits, lives and works in Napa County.
More than half a century later, $119 million has been raised by donors, like you, who understand that Napa's standard of health care depends on the level of your own commitment. Thanks to your efforts, and to your generosity, we are able to provide world-class care where we live.
Jack Ashby

Joseph Bell

Otto Beringer

William Brooks

E.F. Brovelli

Ray Cavagnaro

Robert Dalton

Frank Dunlap

Walter Fogarty, Sr.

Francis Frisch

Albert Frommelt

Peter A. Gasser

Vernice H. Gasser

Brother U. Gregory, F.S.C.

Ernie Ilsley

Karnig Kenchelian

Honorable Thomas Kongsgaard

Marge Lamoreaux

James Maggnetti

Louis Martini, Jr.

Thomas May

Robert Mondavi

Edna Murray

Charles Niccolls

Elvira Ross

Eloise Rota

Virgina Simms

Alex Stornetta

Charles Stornetta

Jack Streblow

Casey Walsh

Arthur Youngberg
Our Impact
From the beginning, Queen of the Valley has relied on private philanthropy. Donor contributions have helped the Queen make significant investments in health care, from the nursing units, to the Mobile Dental Clinic that serves some of Napa's most vulnerable residents.
Donor investments have helped fund such projects as the Wellness Center, the Herman Family Pavilion and the Profili Imaging Center as well as technology, equipment, services and programs housed throughout the entire medical center. These investments make an impact on the thousands of Queen's patients each year.

165,000+
Outpatient Visits

30,067
Emergency Department Visits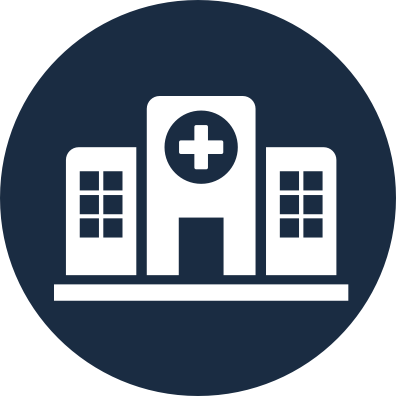 6,000
Hospital Admissions

Why Support Our Foundation
The funds raised by donors like you have and continue to help the Queen fulfill one of our primary goals—to provide as many services locally as possible that our community needs. This ability to serve our friends and neighbors is an essential part of the critical continuum of care required to maintain a healthy community.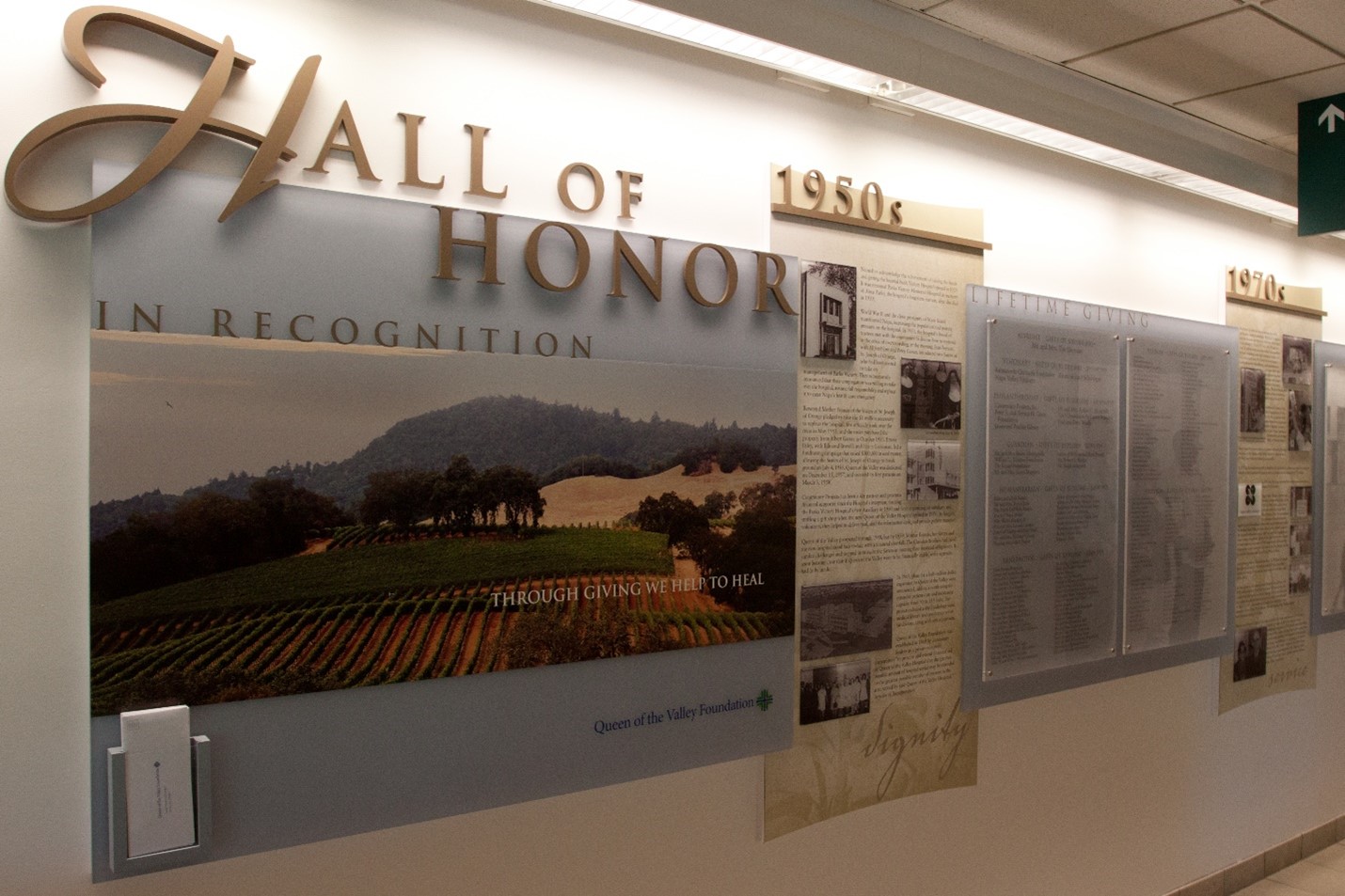 When someone chooses to be cared for at the Queen rather than a hospital out of the area, the revenue is kept here in our community. This allows us not only to continually reinvest in the hospital, but to provide services to the most vulnerable through Community Health Investment. It also enables us to invest in other local nonprofit organizations, such as Collabria Care, OLE Health and Mentis, that provide essential services to complete the circle of care.

Your gifts help purchase equipment and technology that may not otherwise be possible without philanthropy. Having that advanced equipment and technology, in turn, helps us recruit and retain top physician talent which leads to better quality outcomes for all our patients.

We simply could not do all that we do for our patients without your support. Thank you for being our partners: together we are making a difference that means so much to all of us.