Grief Support
Community Health Foundation Napa Valley
Your gift to our Grief Support Program enables us to provide specialized care free of charge for anyone in our community dealing with the loss of a loved one.
Give Now
Living with Loss
Grief support services are available free of charge to anyone in the community who has experienced the death or are anticipating the death of a family member or friend. We are here to provide emotional and social support and education to individuals through one-to-one counseling, support groups, events and workshops.
Caring for Mary Ann and Her Family
Meet Grief Counselor Xavia Hendriksz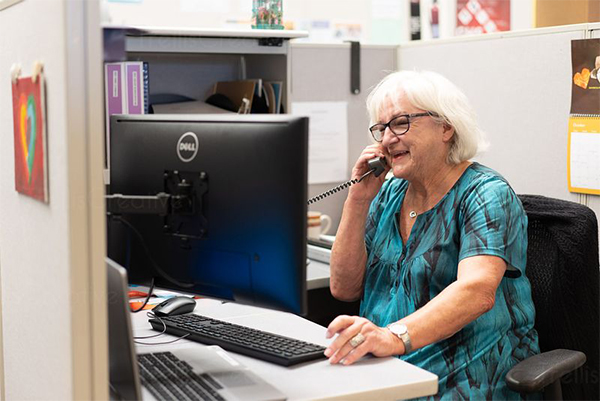 Meet grief counselor Xavia Hendriksz, a psychologist at Providence Hospice Napa Valley and part of the Bereavement Care team.
Our grief support programs offer practical and emotional support for those suffering from grief, and our programs are open to any in our community who have suffered the loss of a loved one. There are two drop-in support groups and a structured, eight-week "Learning to Live with Loss" program. These programs bring together people coping with loss in a confidential and safe environment so they can share and process what they're going through and come to realize they are not alone on this path. These are available at no charge.
Read More