Adult Day Health
Providing state-of-the-art nursing care, rehabilitative therapies, social service support, social engagement and caregiver support for adults suffering from chronic illness and/or dementia.
Give Now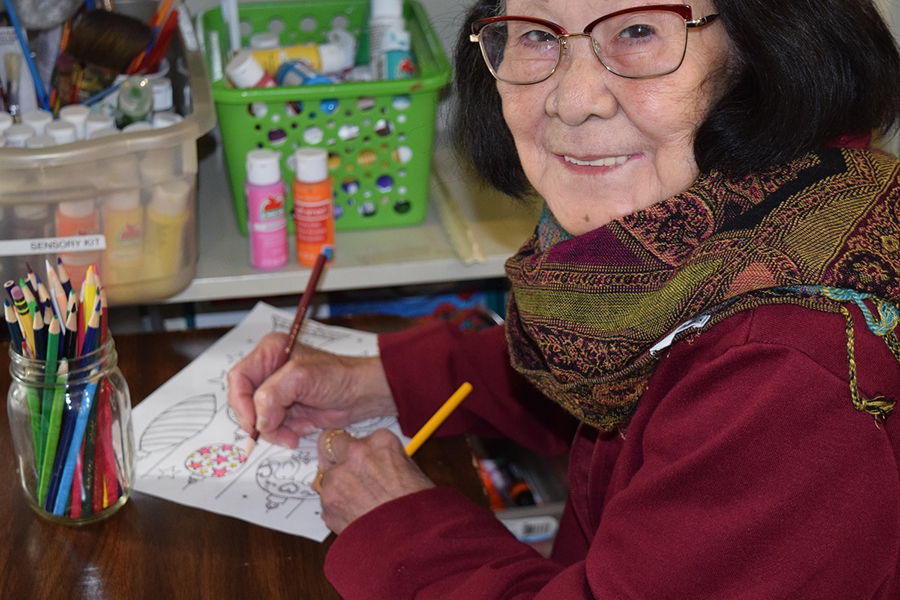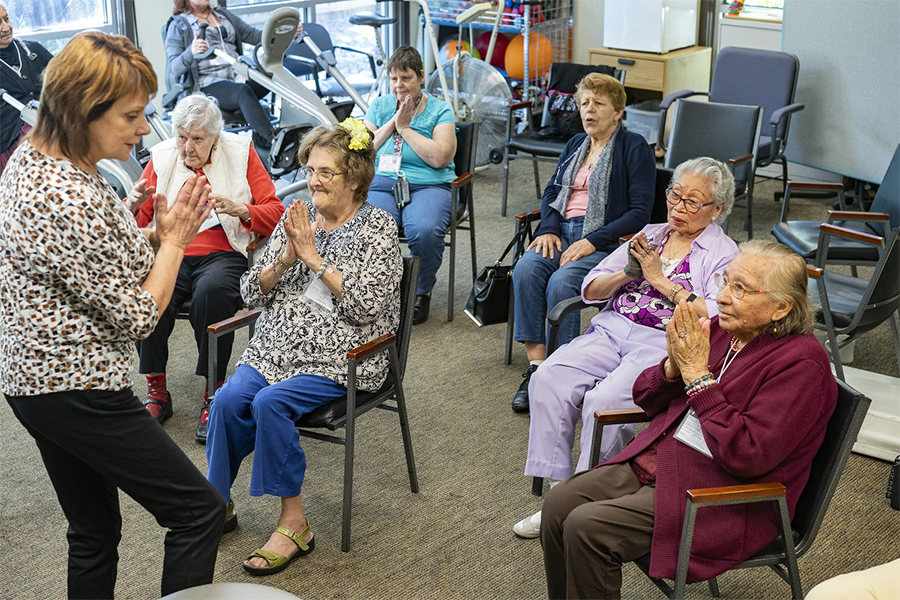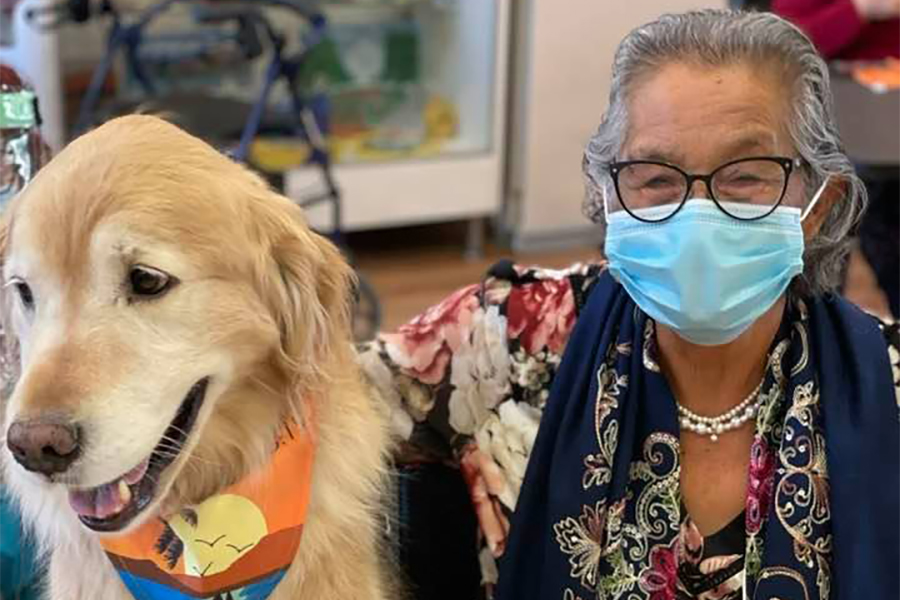 Creative and Therapeutic Fun
Our Adult Day Health program supports adults with Alzheimer's and other serious illnesses. We offer individualized nursing care, rehabilitative therapies, engaging programming and caregiver respite. We also provide education and support groups for caregivers. Services are provided in our center, as well as via phone, online and through in-home visits.
A key component of our Adult Day Health program is our award-winning Day Program which provides a safe, social and therapeutic environment for providing engaging activities and quality care for adults with serious illness and/or dementia. Open Monday-Friday, our Day Program is held in a light-filled, modern and spacious center in our building on Jefferson Street and offers a caring environment, with spaces for socialization and quiet time, a garden, art and music therapy, a meditation walkway, a full-service kitchen and dining room, as well as nursing and physical therapy facilities.
Adult Day Health

Gifts to Adult Day Health help ensure that we can continue to offer a safe, social space for adults with serious illness and/or dementia offering them the services they need and respite for their day-to-day caregivers.

Alzheimer's & Dementia

Your generosity helps provide crucial respite, education, and support for those living with Alzheimer's and dementia, as well as their caregivers. Regardless of the stage, or a patient's age, your donation ensures that no one has to face these diagnoses alone.

Day Program Scholarships

Gifts to the Day Program Scholarships fund allow us to offer our Day Program services free of cost or on a sliding-fee scale and help us support caregivers in crisis by providing emergency respite.
The smell of smoke permeates the room. Sirens blare in the distance. Then suddenly you're immersed in darkness.
You try to call your son, but the phone won't work. You're all alone, sitting in your wheelchair, with no idea of what just happened.
Grace had never felt more alone.
When the knock on her door came, she yelled out from her bedroom, "I'm here!" A familiar, warm voice responded, "It's Jill from the Day Program! Are you ok?" and suddenly relief filled her body. Someone had come to help.
All of us watched in disbelief as wildfires raged through our community leaving a path of ashes and debris where homes used to stand. While our first responders handle the front lines, the Collabria Care team wasted no time making sure that everyone entrusted to our care was safe.
Thanks to you, we knocked on many doors that day.
Our staff—even while dealing with their own losses—quickly tracked down and connected with every single one of our 294 patients—including those who had been evacuated and relocated to shelters, friends' homes, hotel rooms, and even other counties.