Supportive Housing for Vulnerable Populations
Providence Mother Bernard House
Providence's Mission calls us to serve beyond the walls of our hospitals, promoting health and wellness within our communities.
Give Now
Easing Chronic Homelessness
The Providence Mother Bernard House, owned and operated by Providence Supportive Housing, is a renovated motel in downtown Eureka offering permanent supportive housing and recuperative care for people experiencing chronic homelessness. Upon completion in December of 2022, it will include 48 studio units, common areas, service space and an office. Services are designed to build independent living skills and connect residents with community-based health care, treatment and employment services.
Providence's investment in Mother Bernard House takes our Centennial Campaign beyond hospital walls. By promoting overall wellness and better health outcomes in our community, we truly are working to create "Health for a Better World."
More than $20 million has been committed to the Providence Mother Bernard House through our Care for the Poor fund and generous funding from our partner organizations. But we still need your help to lift up those utilizing services by providing furnishings and more to promote stability and healing as our Founding Sisters did—without distinction—offering hope after homelessness. Please consider a gift to the Centennial Campaign.

Gift Opportunities

Our $100,000 community partnership goal includes many giving opportunities:
$20,000 — Community Room Kitchen
$15,000 — Public Mural (commissioned from a local artist)
$10,000 — Providence Mother Bernard Tribute Art for Lobby
$5,000 — Common Area Artwork
$3,500 — Tenant Computers and Printer
$2,500 — Telehealth-Equipped Exam Room
$500 — Bed Frame, Mattress, and Bedding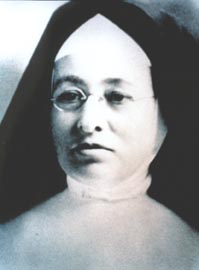 Mother Bernard Gosselin is the foundress of the Sisters of St. Joseph of Orange.
She began her Eureka ministry in 1912 with seven companion Sisters opening a school for local children.
In 1920, Mother Bernard opened St. Joseph Hospital in response to the influenza epidemic of 1918. Her faith and leadership led to the opening of health care and education ministries across the State of California.