Caregiver Appreciation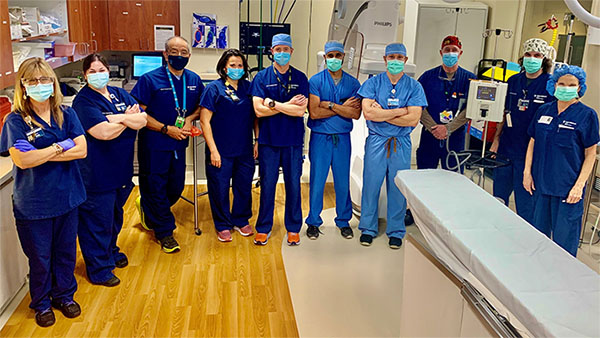 We are so fortunate to have a community interested in giving back to our caregivers as they work diligently to provide care during this pandemic. We've been asked how to show support for all the dedication they've put into keeping us safe, and we wanted to share these options with you.
You can express your appreciation directly to our caregivers by texting ThanksAK to 41444 and adding a message of support! We'll be collecting your kind words and sharing them with our caregivers throughout the coming months.
We are so thankful for all the offers to deliver treats to our caregivers! We are currently limiting the people and food coming onto hospital campuses to ease the way of our busy caregivers, but a suggested alternative could be donating gift cards. Any that are donated will be distributed to caregivers by drawing. Contact us at foundation@providence.org for more details.
A gift to the Alaska Caregiver Appreciation fund will go towards helping recognize and celebrate Providence caregivers across the state for the wonderful work they do in keeping Alaska healthy and safe.
Together we will work through this unprecedented time. Stay healthy and please know that we appreciate all that you do to help!
Recognize a Guardian Angel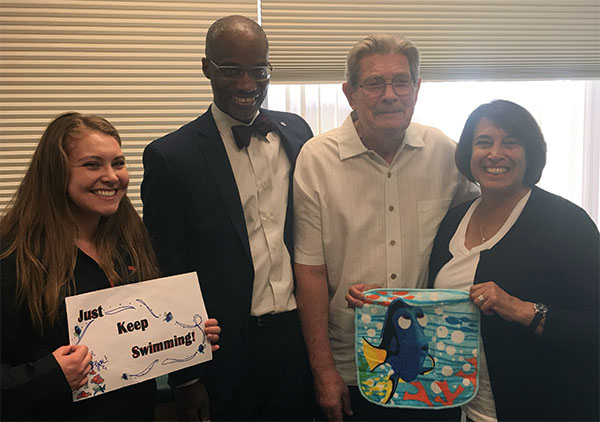 The Mission of Providence to remain steadfast in our compassionate care is served everyday by many of our caregivers. You may have interacted in a special way with one of them to see the heart and soul they exhibit each day. Whether it was a big gesture or a small detail, it made a difference in your care experience. We refer to these caregivers as Guardian Angels.
Many people look for a way to say thank you to a caregiver that was instrumental in their experience at Providence. Our Guardian Angel program is the perfect way to honor a caregiver by sharing your thank you, your story, or a gift to Providence Alaska Foundation. When you remember someone special through giving, it is the ultimate compliment yet also provides further blessings to those families receiving care at Providence. It is the gift that keeps on giving!
The caregiver you honor will receive an angel pin and special note letting them know a gift has been made in their honor. They will feel your shared appreciation and their colleagues will have the opportunity to acknowledge their commitment to serving you.
To honor a Guardian Angel:

Mail a gift making sure to include the name of the Guardian Angel and how they made an impact in your care. Mailing address: Providence Alaska Foundation, PO Box 196604, Anchorage, AK 99519
Give online with a credit card and make sure to include the name of the Guardian Angel in the Tribute section and how they made an impact in your care in the Comments section.