Immunization Clinics
This program is made possible thanks to generous donors to Providence Alaska Foundation.
2022 Immunization Clinic Details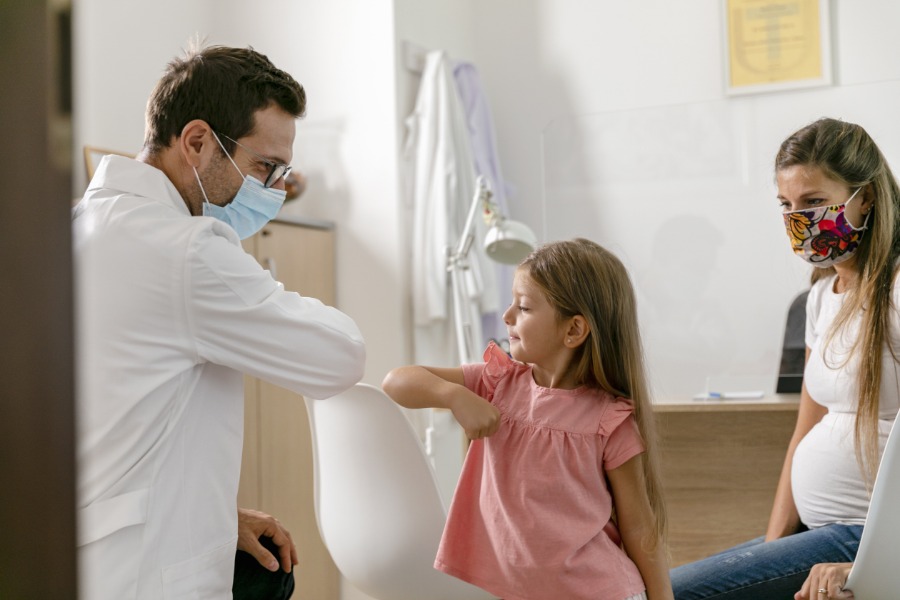 Keeping Alaska's children healthy is important! And staying current on immunizations is big step toward that goal.
The Children's Hospital at Providence holds an immunization clinic the 1st Saturday of every month from 10 a.m.–1 p.m.
If you or your child has a fever greater than 100 degrees, cough, sore throat, shortness of breath, loss of taste or smell, muscle pain, diarrhea and/or has traveled in the last 14 days you should not come to the clinic. Please wait until symptoms are resolved to obtain immunizations.
The clinic is for all children from birth to 18 years of age. Proof of income or insurance is not required. No adult vaccines are provided.
Immunization Records

All immunization records are kept electronically on the state's VacTrak system. You will receive a copy of your immunizations at the time of your visit. Staff cannot print your child's record at the Pediatric Sub-Specialty Clinic outside of immunization clinic hours.
Parents can obtain a copy of the immunizations by:
At the time of vaccination you should receive a copy
Asking your primary care provider to print a copy from VacTrak.
Going to Municipality Department of Health on 9th and L Street.