New Imaging Facility Improves Patient Care in Seward
The generosity and support of our donors helps Providence provide better access to excellent care that is at the core of our Mission. In 2019, Providence Seward Medical and Care Center (PSMCC) received $140,000 from the Providence Alaska Foundation's Area of Greatest Need fund toward the purchase of a new CT Scanner and hospital remodel.
When the old scanner broke down and could not be repaired, PMSCC saw an opportunity to not just replace the old equipment but built and new, improved facility that would let them better serve the community. The support of our generous donors, along with funds from the City of Seward, made that opportunity a reality.
Located inside the hospital, rather than outside in a temporary structure like the old scanner, the new facility improves patient and caregiver safety, patient privacy, and medical outcomes. When every minute matters for an emergency patient, being closer to the emergency department and easier to access can make all the difference to their recovery.
Patients who reside in the Eastern Kenai Peninsula from Seward to Moose Pass, as well as, thousands of visitors and tourists receive immediate, more efficient care with complex services resulting in better diagnosis and earlier detection.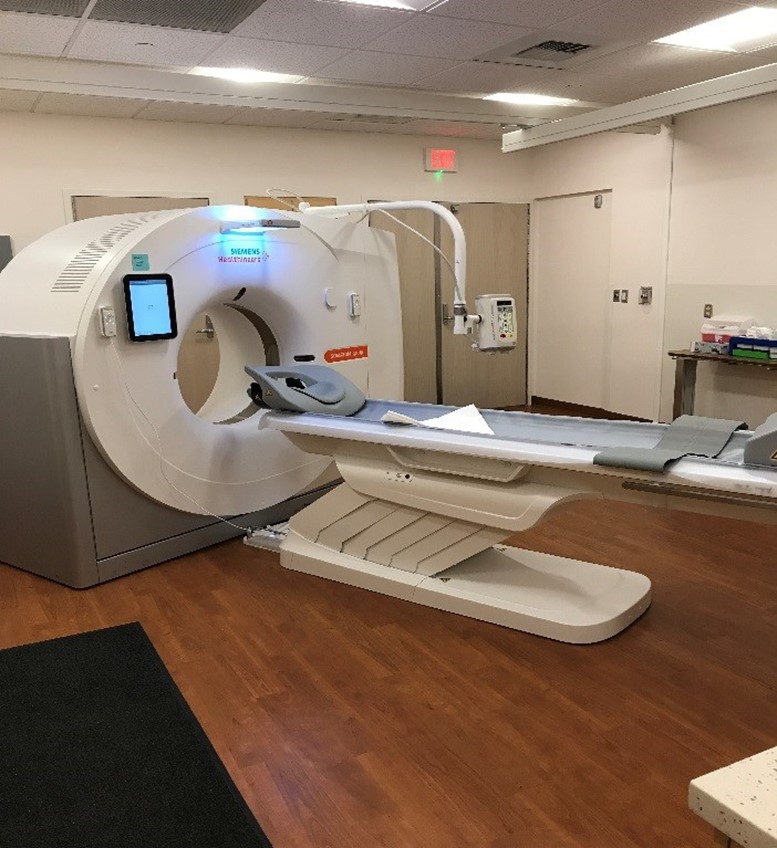 Here's what the caregivers at PSMCC imaging have to say about the difference the new facility has made:
"The reward for me was having a patient that gave me a high five from under a blanket after finding out he didn't have to go outside in the cold and in pain! He was so happy to avoid the bumps."
"Keeping patients in the emergency arena has improved so very much. Timing can make a difference for a stroke patient. No more delays caused by bring the patients into the facility to assess for stability then out to the trailer for a head CT. It makes a real difference on the outcome for recovery."