A Life of Adventure
Marylou Brewer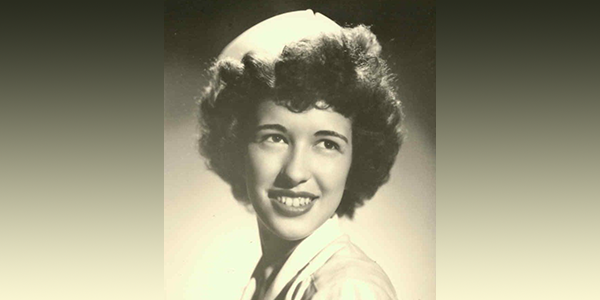 Marylou Brewer's life of adventure, which included 17 years in the Arctic and a lifetime of caring for others, ended on May 21, 2017, when she died at home in Anchorage at the age of 92.
Born Mary Louise Cunningham, Marylou spent the first 18 years of her life in Seattle. When her family moved to the Chicago area during World War II, she attended St. Joseph's School of Nursing and undertook postgraduate training in pediatrics at Cook County Hospital.
After nursing in Chicago for several years, Marylou decided it was time for an adventure. So she applied to the U.S. Public Health Service, which gave her three options for a yearlong nursing appointment: Alaska, France, or Saudi Arabia. She chose the Great Land. After several months in Sitka, she traveled to Utqiagvik to complete her year.

When Marylou arrived in Alaska's largest Inupiat village, nearly 500 miles north of the Arctic Circle, she was one of several nurses in a tiny hospital with only visiting doctors. She quickly fell into a routine of treating illnesses, suturing wounds, and delivering babies. She also fell in love with a young Arctic geophysicist, Max Brewer. Marylou and Max were the first couple to be married in Utqiagvik's then-new Catholic parish.
Marylou and Max reared their five children in a converted Quonset hut on the edge of a Utqiagvik lagoon, just a few hundred feet from the Arctic Ocean. She took her adventures in stride, shooing polar bears off the back porch, raising two wolverines and a baby wolf in the family's home, and even once rescuing her children from an historic flood.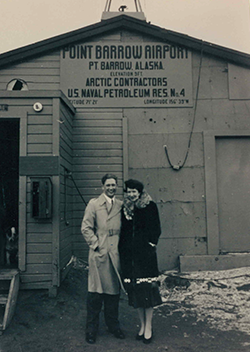 The family moved to Juneau in 1971, when Max was appointed Alaska's first commissioner of environmental conservation, and then, in 1977, to Anchorage. There Marylou worked in the newborn nursery of Providence Hospital for 16 years. Among the new mothers she cared for were several whom she had delivered as babies in Utqiagvik. She also admitted to the nursery her first Alaska-born grandchild.
Upon retirement, Marylou spent time with family and friends, enjoyed the beauty and wildlife of Alaska, and served others as a hospice volunteer.
In lieu of flowers, Marylou's family asked for gifts to be made in honoring her memory to The Children's Hospital at Providence. And honor her they did, raising nearly $4,000 to help patients and families.
Thank you, Marylou, for your life of service to others. And thank you to all of Marylou's family, friends, and loved ones who honored her legacy with philanthropy that truly heals.