About Us
A healthy community can exist all around us, not just when you visit a health care provider or hospital. When you give through Providence Alaska Foundation, your gift impacts the health of your family, friends, neighbors, and any one in your Alaska community needing care when it matters most. Thank you for creating health for a better Alaska.
Investing In Our Community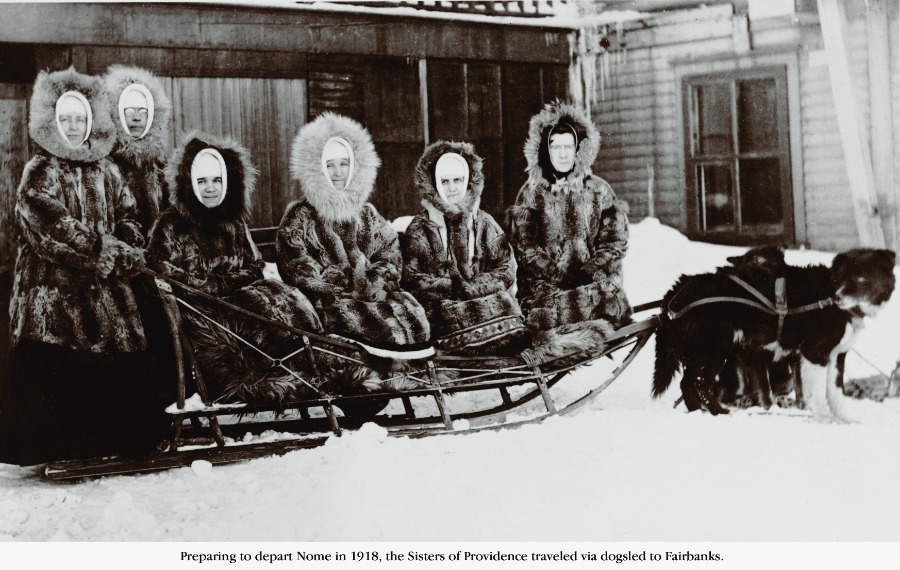 Our world looks a lot different today than when the Sisters of Providence arrived in Nome in 1902. But our Mission to provide compassionate care for those most vulnerable in Alaska hasn't changed. You are our partners in that Mission.
When you make a gift, you are investing in the current and future health of our community as your gift stays right here in Alaska. Providence is grateful to be an integral community partner with many organizations across our state. It allows us to strategically plan initiatives driven by our expert professionals and care providers to address critical health situations we experience living or visiting here. Thank you for your partnership and investment in this work!
Why Support the Mission of Providence
As expressions of God's healing love, witnessed through the ministry of Jesus, we are steadfast in serving all, especially those who are poor and vulnerable.
Compassion
We reach out to those in need and offer comfort as Jesus did. We nurture the spiritual, emotional, and physical well-being of one another and those we serve. Through our healing presence, we accompany those who suffer.
Dignity
We value, encourage and celebrate the gifts in one another. We respect the inherent dignity and worth of every individual. We recognize each interaction as a sacred encounter.
Justice
We foster a culture that promotes unity and reconciliation. We strive to care wisely for our people, our resources and our earth. We stand in solidarity with the most vulnerable, working to remove the causes of oppression and promoting justice for all.
Excellence
We set the highest standards for ourselves and our ministries. Through transformation and innovation, we strive to improve the health and quality of life in our communities. We commit to compassionate, safe and reliable practices for the care of all.
Integrity
We hold ourselves accountable to do the right thing for the right reasons. We speak truthfully and courageously with generosity and respect. We pursue authenticity with humility and simplicity.