Donor generosity exceeds expectations again in 2022
2022 Philanthropy Impact Report
It's our honor to announce that donor generosity has set another record for Providence philanthropy.
We have so many to thank for this achievement: our incredible philanthropy teams, our amazing physicians, nurses and other caregivers who inspire giving, and our supportive and generous community members, foundation and corporate partners. These investments have been especially essential to Providence as the health system has maneuvered through significant challenges facing the industry.
Collectively, across our 40+ foundations we posted a fundraising total of more than $359 million in 2022—beating last year's record-breaking total of $331 million and doubling our fundraising results over the past five years, meeting the ambitious goals we set out in Providence's Destination Health 2022 Strategic Plan.
That donors continue to invest in our mission, despite the state of our economy and the fluctuations of stock market has been phenomenal. Receiving flexible philanthropic dollars to respond to community needs is more important than ever, as it allows Providence to focus on the important work of improving access to care, funding research, expanding innovative treatments and addressing the health equity gap for people of color and rural residents.
Thank you to the 50,000+ donors who make this progress possible, including nearly 7,000 Providence caregivers who invested nearly $5 million in 2022 to create philanthropic impact, going above and beyond their call of duty to support our important vision to create health for a better world.
Please enjoy reading this 2022 Providence Philanthropy Report, highlighting just a few of ways donors are showing their gratitude for exceptional care received and investing in our mission to make a positive impact for patients in their communities and beyond. To see more good work donors have set in motion, visit our foundations' websites to find examples of how philanthropy is making a difference.
With gratitude,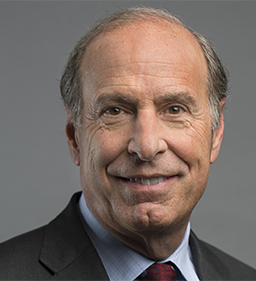 Rod Hochman, M.D.
President & CEO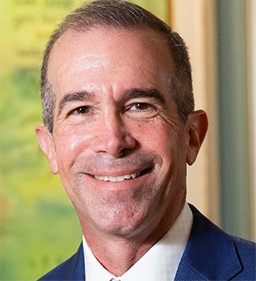 Erik Wexler
Chief Operating Officer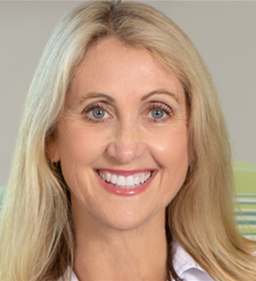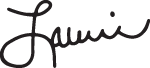 Laurie C. Kelley
Senior Vice President, Chief Philanthropy Officer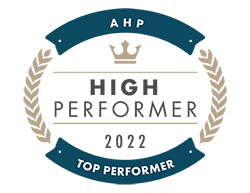 Providence is recognized among top-performing health care fundraisers by the Association for Healthcare Philanthropy.
Your philanthropic investment is positively impacting the health of our communities and ensuring all, especially those most vulnerable, receive access to world-class health care.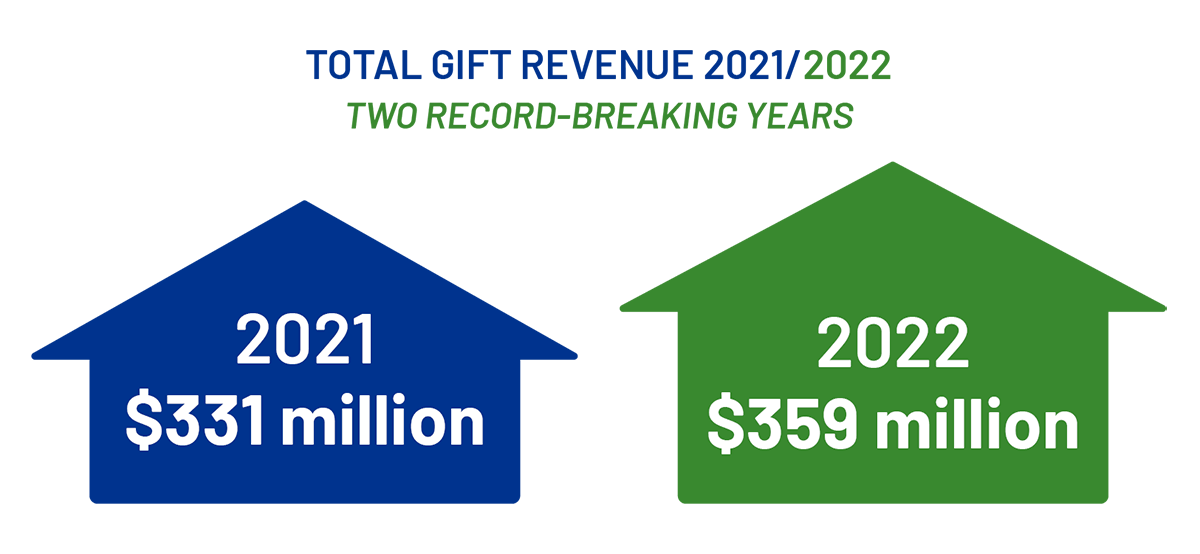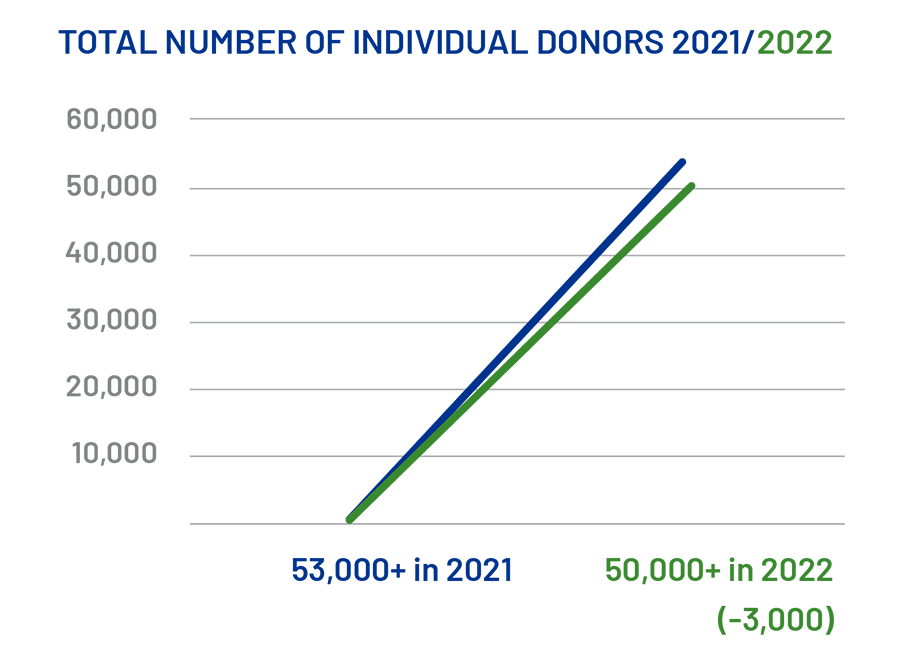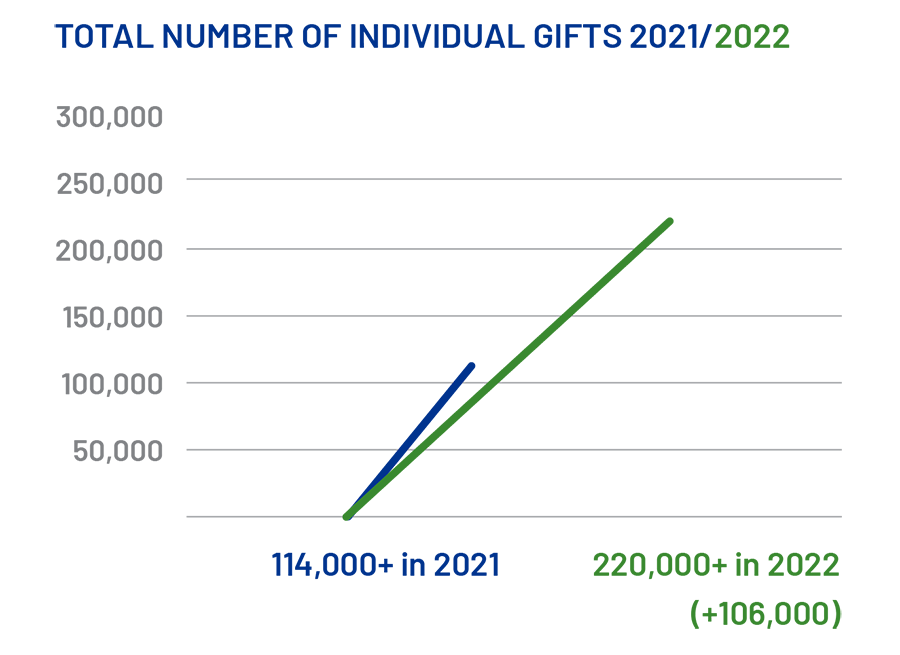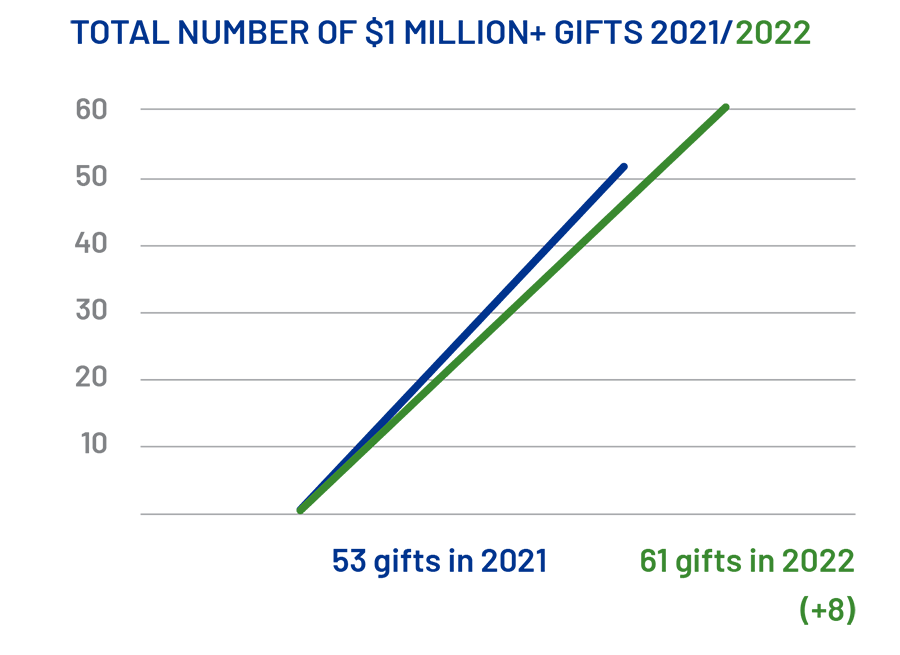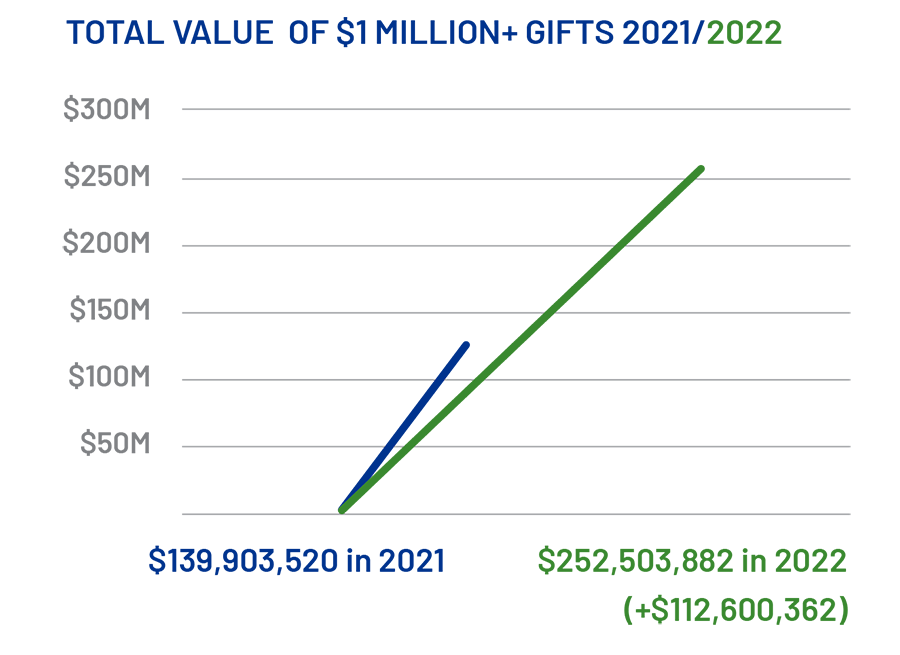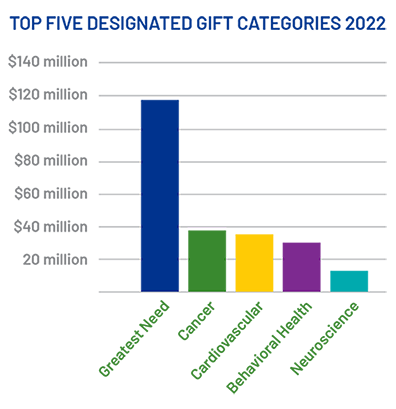 North Division
Providence General Foundation | Everett, Washington
Philanthropy transforms a helipad into healing space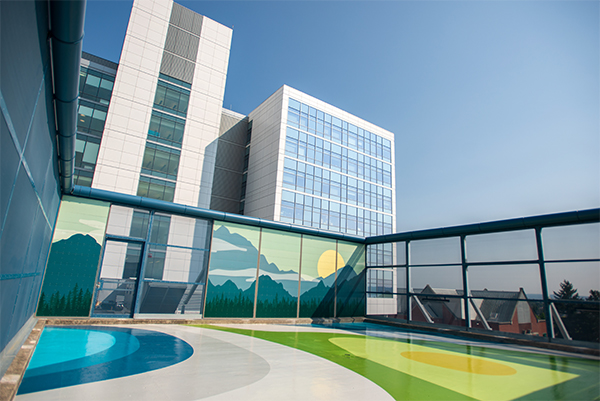 Mental health inpatients at Providence Regional Medical Center Everett, Washington, can now experience nature as part of their healing process—thanks to a new 1,600 square-foot rooftop patio offering panoramic views of the Puget Sound and the Olympic Mountains.
"Being part of nature is really part of the healing process—especially for patients who may be in the hospital for three to six months," says Laura Knapp, Providence's Director of Behavioral Health. "If you look at all we've accomplished over the last seven years in our mental health services, all of it has only been possible because of philanthropy."
The patio project was predominantly funded by two key gifts—a $100,000 donation from Providence Everett medical staff and a $630,000 donation from the Raynier Institute & Foundation—named for its founder James Widener Ray, a Seattle philanthropist and accomplished artist. Part of the funds from Raynier were specifically earmarked to commission the beautiful mural featured in the space for patients to enjoy.
---
Swedish Foundation | Seattle, Washington
Neuroscience gift inspired by a half-century love story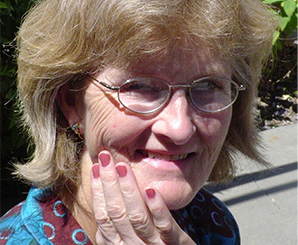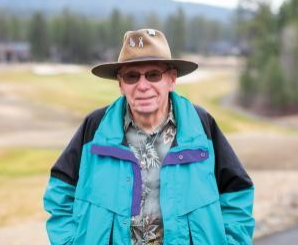 Kent and Deborah Jean Rukke were married for almost half a century—47 years, six months and eleven days to be exact. Glioblastoma, the most aggressive brain cancer, may have interrupted their love story, but Kent continues to honor Debbie by supporting research into future treatments for glioblastoma.
Last fall, Kent made his biggest gift yet to accelerate the pace of research and begin a new era of advocacy in support of the Ben & Catherine Ivy Center for Advanced Brain Tumor Treatment, part of the Swedish Neuroscience Institute. "It was only natural for me to want to honor Debbie by supporting The Ivy Center," says Kent.
With no new treatments approved for glioblastoma in more than a decade, dedicated supporters like Kent are critical to launching new clinical trials with the potential to extend or save lives. That includes developing vaccines and immunotherapies and approaches that have worked with other cancers and show incredible promise against glioblastoma.
---
Providence Alaska Foundation | Anchorage, Alaska
Providence Alaska's Crisis Stabilization Center made possible through a generous grant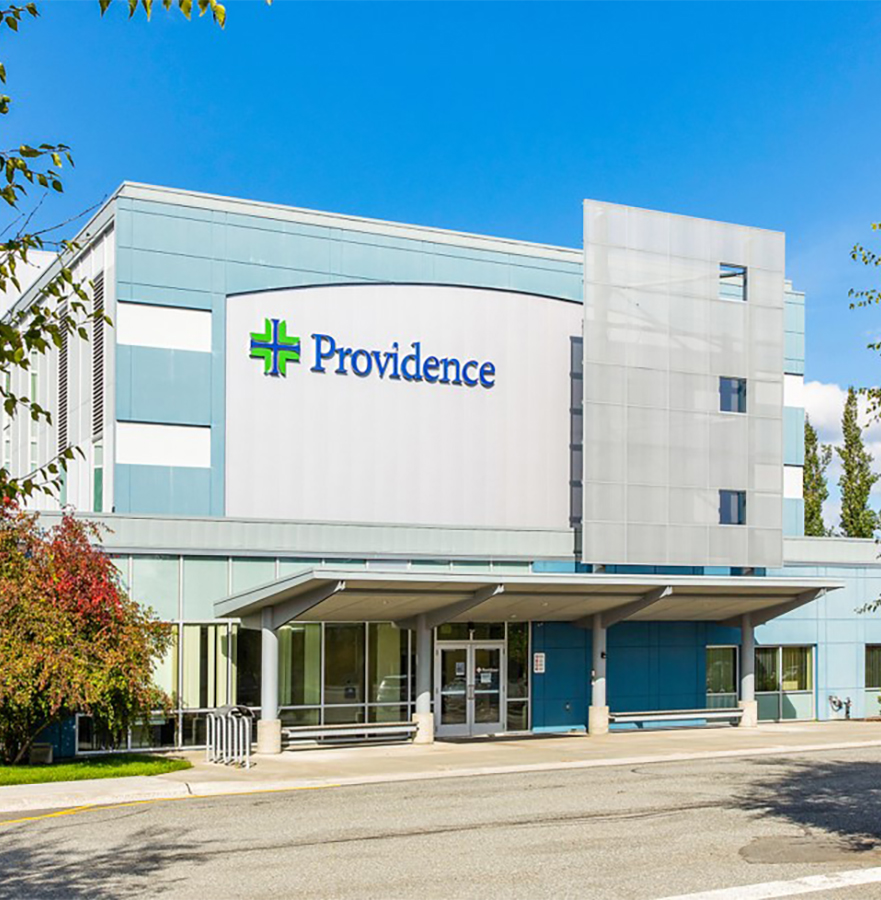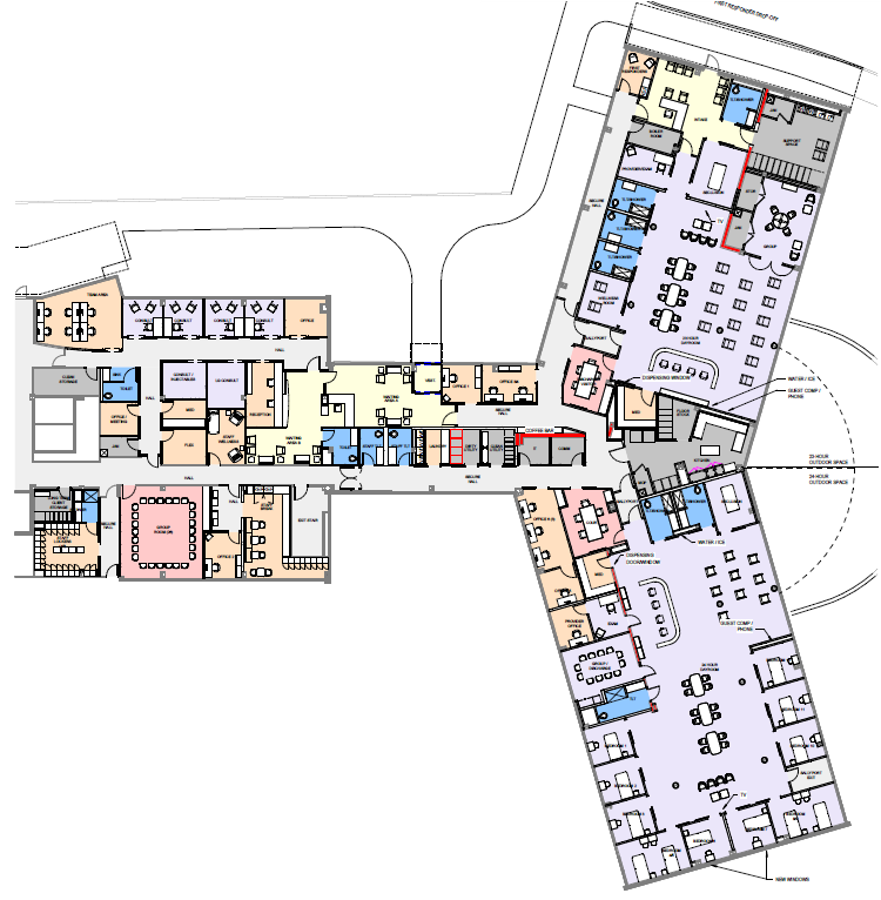 The Anchorage community's behavioral health infrastructure is fragile, overburdened with crises which continue to escalate while service capacity diminishes.
In response to the need and in collaboration with strong legislative partnerships, Providence Alaska and Providence Alaska Foundation were recently awarded an $8 million grant from the State of Alaska Department of Commerce, Community and Economic Development to create the Providence Alaska Crisis Stabilization Center. The Center, expected to open as early as 2024, will offer behavioral health urgent care, 23-hour crisis stabilization and short-term crisis residential programs for Alaskans experiencing a behavioral health crisis. The Center will serve as a safe and compassionate space for patients to stabilize—separate from the emergency department.
"Providence Alaska's Crisis Stabilization Center will transform how we care for people experiencing a mental health or substance misuse crisis. The right care at the right time; this is the right thing to do to care for those experiencing a crisis, and it serves our entire community when we can compassionately and appropriately meet the urgent health needs of our family, friends and neighbors," says Suzanne Carté-Cocroft, president of Providence Alaska Foundation.
---
Central Division
Kadlec Foundation | Richland, Washington
Auxiliary helps fully fund da Vinci robotic surgical system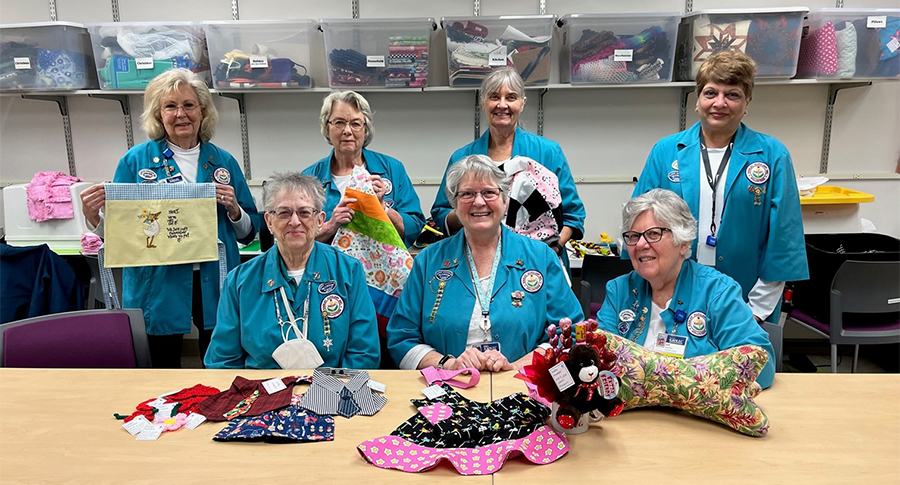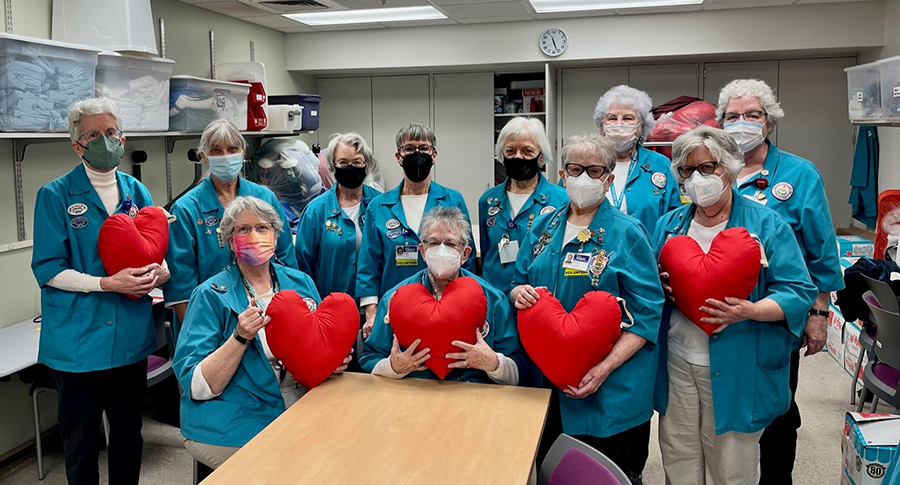 Thousands of hours. Thousands of dollars. That is the contribution each year made to the Foundations of Kadlec by the Kadlec Auxiliary. A volunteer Kadlec service since 1949, these men and women are the heart of the health system, their smiling faces, encouraging voices and talents with a sewing machine easing the way of patients.

The Auxiliary's 2022 gift of $130,000 helped fund the full cost of a second da Vinci robotic surgery system, enabling Kadlec surgeons to serve more patients, reduce patients' pain and side effects, offer a dramatic decrease in complications and improve recovery times. The da Vinci campaign was a $2 million collaborative effort of the Kadlec and Tri-Cities Cancer Center Foundations.
Two Auxiliary sewing groups with more than 20 volunteers sew items for sale in the Kadlec gift shop and annual bazaar. They also produce functional items like heart pillows and handmade blankets to benefit patients.
"The Kadlec Auxiliary is very proud to donate $130,000 to the Foundation. The money comes from many different areas, including our gift shop and a bazaar the Kadlec Kreations volunteers hold once a year," says Tammie Gilley, Kadlec Supervisor of Volunteer Services.
---
Providence Foundations of Oregon | Portland, Oregon
Introducing the Jack Loacker Center for Cardio-Oncology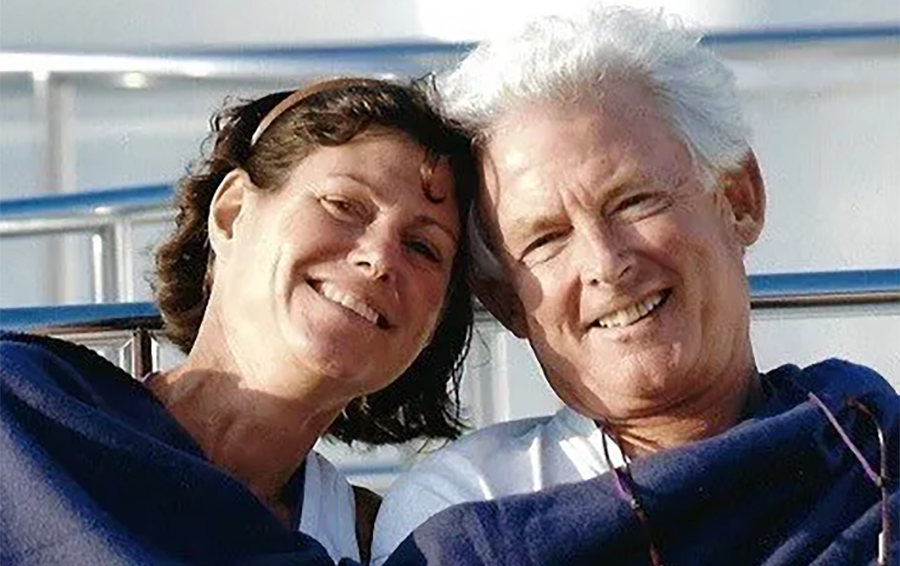 Survival rates are increasing for patients with common types of cancer, but cancer treatment can pose risk to the heart. With the creation of the Jack Loacker Center for Cardio-Oncology, a partnership of Providence Cancer Institute and Providence Heart Institute, patients can keep their heart healthy while receiving lifesaving cancer care.

The Jack Loacker Center for Cardio-Oncology was seeded with a $1 million gift from Lynn Loacker in memory of her husband, Jack. Lynn also offered a $1 million match, which generous donors exceeded, to total more than $3 million, funding the center for the next three years.
"It has meant so much to me to name this new program in Jack's memory and help raise awareness among Providence supporters of this critical need," says Lynn.
"This generous gift has led to the development of a unique cardio-oncology collaboration in the Pacific Northwest. By proactively testing for cardiotoxic complications, we aim to prevent unnecessary interruption or discontinuation of lifesaving cancer treatment," says Michael Layoun, M.D., FACC.
---
Providence Inland Northwest Foundation | Spokane, Washington
Continuing a passionate advocacy for children's health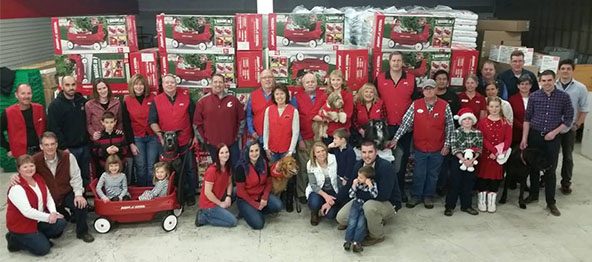 Dawn Gregg is a relentless and passionate advocate for ill and injured children being cared for at Providence Sacred Heart Children's Hospital and a board member of the Providence Inland Northwest Foundation. She and her husband, Bruce, own three Inland Northwest Ace Stores.
In 2022, the Greggs gifted more than $155,000 to Sacred Heart Children's Hospital through personal and in-kind donations and through the generosity of customers who chose to "round up" their purchases at the cash register as part of their partnership with Children's Miracle Network Hospitals.
"I have this avenue where I can really make a difference," says Dawn. "I get to be part of this awesome organization that supports kids in such a great way. Not many people have that opportunity."
Dawn has been making a difference for children at Sacred Heart for years. Previously, she was instrumental in directing $1 million in Ace donations to remodel the hospital's general pediatrics unit. And personally, she and Bruce have donated funds for a number of hospital initiatives to help ensure young patients at Sacred Heart Children's Hospital receive the best care.
---
Providence Montana Foundation | Missoula, Washington
Grateful patient funds new cath lab to honor his doctor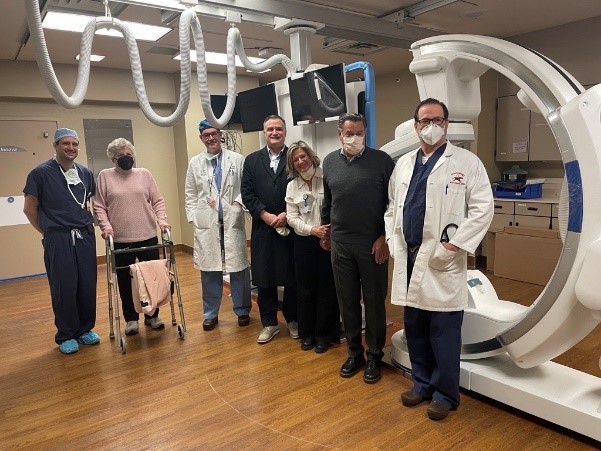 Inspired by the compassionate and life-changing care he received at Missoula Heart Center, Lane showed his gratitude to his surgeon, James T. Maddux, M.D., and team of caregivers with a significant gift in their honor—helping fund the Heart Center's new cath lab, providing tools and equipment that will save lives for years to come, increasing patient access through improved efficiency and reduced wait time and improving patient outcomes by providing state-of-the-art diagnostic ability and fast, minimally invasive, complex interventions.
"[Dr. Maddux] has not only changed my life by fixing my heart, but he's also cared for me as a person. I'm so glad I could make a gift that not only honors him, but also contributes to the equipment that supports his life-saving work," says Lane.
The lab will help physicians evaluate coronary artery disease, valve and aorta disease, and heart muscle function; allow for complex coronary artery revascularization and repair of congenital heart defects; provide for minimally invasive structural interventions, including valve replacement; and ensure the highest level of care is available to Providence Heart Institute patients for years to come.
South Division
Providence Tarzana Foundation | Tarzana, California
New parents overflowing with gratitude set up a tribute fund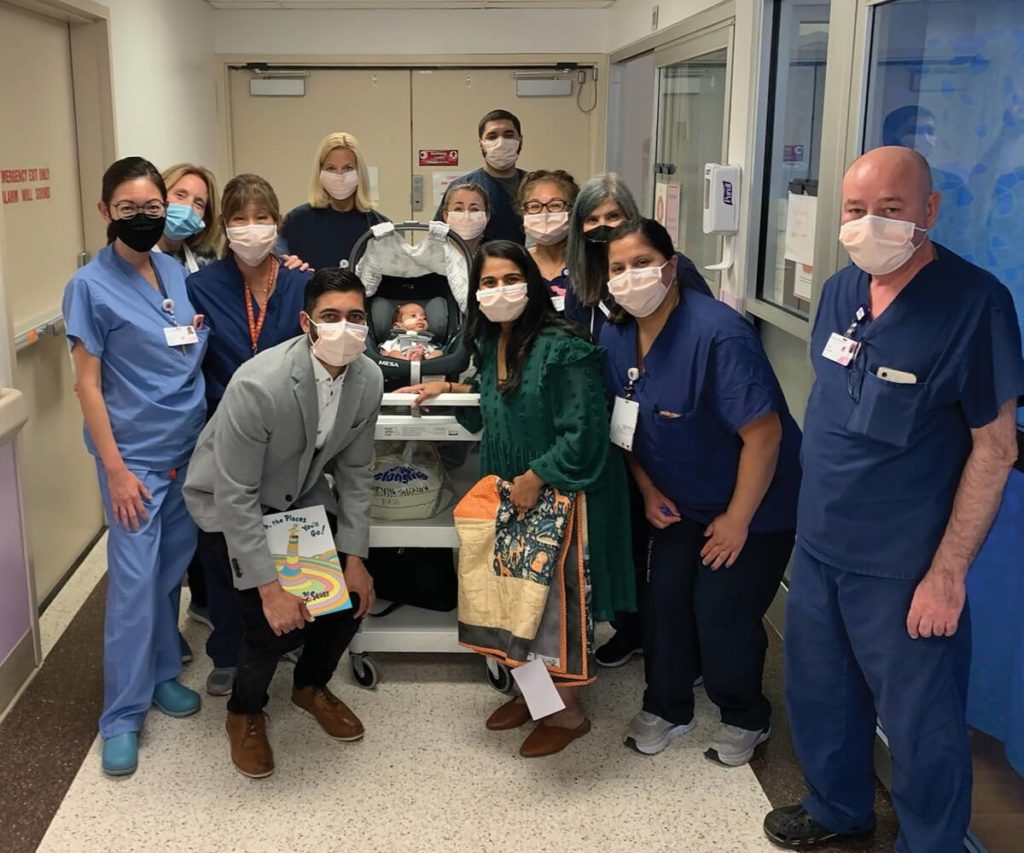 Divya and Amol Shenoy knew Divya's pregnancy was in a high-risk category but took it in stride when she started showing signs of preterm labor. She was admitted to Providence Cedars-Sinai Tarzana Medical Center for monitored bed rest and after three weeks in the hospital, she went into labor, delivering twin boys via C-section at 25 weeks.
What followed were long days and nights at the hospital while the boys were cared for in the NICU. Arvin's health progressed, but Ajay's did not.
In their grief, Divya and Amol took a healing step by setting up a tribute fund in Ajay's name. "We decided to ask friends and family to donate to the NICU to help us honor his life and to do something that would support future NICU families," says Divya.
Despite the hardship and loss, the couple has nothing but gratitude and praise for the hospital staff. "All the staff we interacted with, from security to environmental services to the nurses and physicians, were extraordinarily kind and went out of their way to make us comfortable," says Divya.
---
Providence St. Mary Medical Center Foundation | Apple Valley, California
Philanthropy comes full circle when donor meets patient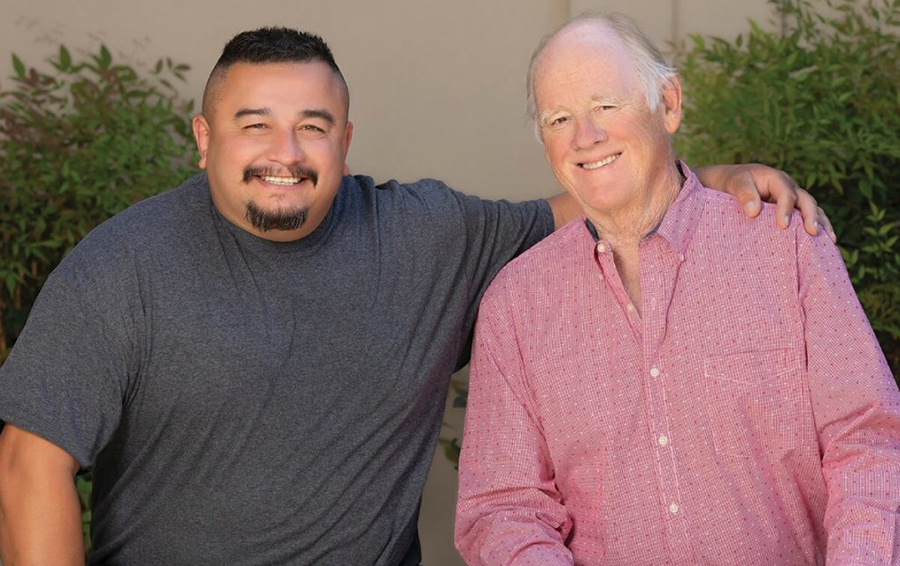 Christian Lepe was living for 20 years with an undiagnosed condition that caused him to experience episodes of rapid heartbeats and dizziness. After a scary emergency room visit, a friend recommended he see Venkat Devineni, M.D., a cardiologist at Providence St. Mary Medical Center, who diagnosed him with supraventricular tachycardia (SVT) and recommended a catheter ablation, which is 98 percent effective for treating SVT.
Thanks to a significant donation from Foundation board member Peter Allan and other generous community members, Christian was the first patient to undergo the procedure at a new state-of-the-art EP lab in his own community at Providence St. Mary Medical Center, and not have to travel several hours to get treatment.
"I love Providence St. Mary. I've been a patient two or three times, and it's the epitome of what a hospital should be," says Peter. "When I learned about this need, I thought this is a cause I can really support."
Donors rarely get to meet those impacted by their generosity. For Christian and Peter, it was a heartwarming, full-circle experience. "It feels so good to have the chance to say thank you to Peter for saving my life," says Christian.
---
Home and Community Care
Providence Home and Community Care | King County, Washington
Committed sponsor ignites generosity for home and community care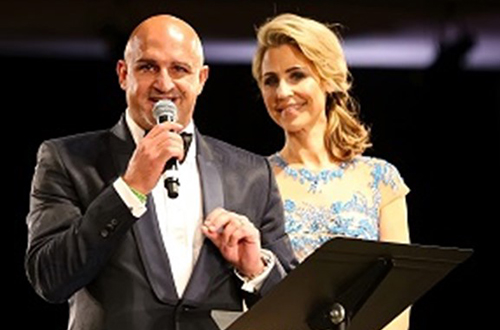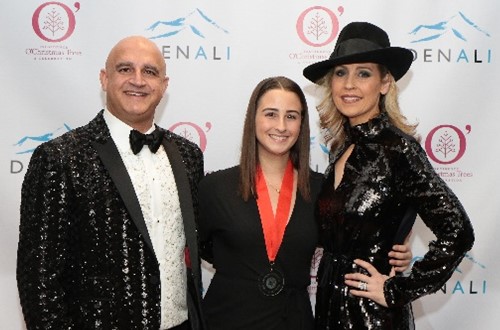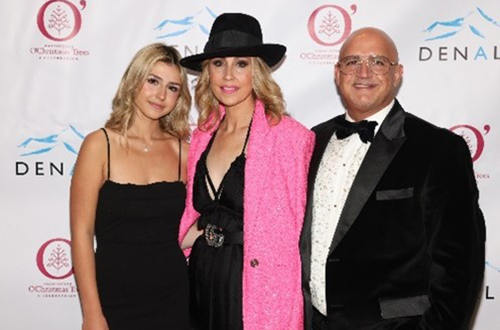 For 15 years now, Denali Advanced Integration has been the presenting sponsor of the O'Christmas Trees gala in support of Providence Home and Community Care in King County, Washington.

Majdi Daher, Denali Founder & CEO, his family and members of the Denali team dedicate an incredible amount of passion and energy to make O'Trees a success year after year. Majdi and his wife, Dana, co-chaired the event in 2015 and continue to generously support the gala. Majdi has also dedicated his time, expertise and leadership as a founding member of the Providence National Foundation board of directors.
"Giving back is a responsibility that creates opportunities for organizations to help the social, mental and physical health of the communities we live and work in. Partnering with Providence has helped my family and my organization support and improve our community," says Majdi.
Held in person again after a pandemic-related hiatus, the 38th annual O'Christmas Trees event hosted 600+ generous sponsors and guests who collectively gave $1.5+ million toward helping Providence Home and Community Care meet the diverse and growing needs of more than 50,000 individuals of all ages who are cared for in King County communities each day.
---

Sharing Our Gratitude
These are just a few stories highlighting the generous individuals, families, foundations, businesses and community partners across our 40+ foundations who collectively donated more than $359 million to Providence in 2022.
Thank you to each and every donor who made a meaningful gift. With your philanthropy, together we can positively impact the health of our communities for generations to come.
Follow Providence on LinkedIn, Facebook, and Twitter for more stories of philanthropic impact. And visit our foundations' websites to read and watch new stories of generosity as they happen throughout 2023.