2022 Philanthropy Community Investment Report
When you share our vision to create a healthier world, you help provide care that values and nurtures every person, creating health, hope and healing to people in need. You help us invest in our communities for their brightest futures, ensuring all, especially those most vulnerable, receive access to world-class health care. You make progress possible.
Following the foundation of inspiration in caring Mother Joseph and the Sisters of Providence began in 1856 and the expansion of this good work led by the Sisters of Joseph in 1912, today philanthropy continues to power programs and services throughout Providence—52 hospitals and 1,085 clinics, 120,000 caregivers and 25.6M patient visits—and provides access to the latest technology, equipment, facilities and research so our caregivers can deliver the same high standard of excellence in every community we serve, from rural areas to large cities.
Providence foundations have contributed to meaningful and significant advances in care for the communities we serve. A few examples include:

Support for Child Abuse Survivors
Alaska Child Abuse Response & Evaluation Services (CARES) relocated to a newly constructed, purpose-built facility providing a less traumatic experience for child abuse victims by streamlining medical, mental and forensic assessments, interviews and examinations and offering private waiting rooms for families in crisis.

Expanded Emergency Services
The newly constructed Providence Cedars-Sinai Tarzana Medical Center adds a new, five-story Friese Family Patient Tower to honor Donald and Andrea Friese, their children and grandchildren, and six new advanced operating rooms to more than double the size of its Emergency Department to better serve California's San Fernando Valley.

Contemplative, Healing Spaces
The new Healing Garden at Providence TrinityCare Hospice in Torrance, California, offers a quiet, protected space for patients' families to heal, meditate and pray and allows caregivers to take time from the physical and emotional demands of their job.

Advanced Diagnostics
St. Patrick Hospital added new SPEC-CT imaging for the International Heart Institute of Montana, providing advanced imagery and urgent exams for cardiac patients and services for non-cardiac patients including bone, HIDA and lung scans.

Genomic Innovation
Comprehensive genomic profiling is driving innovation through the Providence Molecular Genomics Lab, based in Portland, Oregon, using new TruSight™ Oncology 500 (TSO 500) technology to stay in the forefront of immuno-oncology.

New Heart Transplant Program
Providence Heart Institute at St. Vincent Medical Center in Portland, Oregon, celebrated the first year of its heart transplant program, successfully performing 17 transplants and receiving certification from Centers for Medicare & Medicaid Services (CMS).

Convenient Care in Our Communities
Covenant Health is building a new 32-bed hospital in Hobbs, New Mexico, with an emergency department, intensive care unit, operating room and labor and delivery center, amongst other specialties, eliminating the burden placed on patients in that community who would otherwise have to travel hours to Lubbock, Texas, for care.

Care Tailored to Our Patients' Needs
Covenant Children's Hospital in Lubbock, Texas, added a specially designed pediatric ambulance to its fleet. This one-of-a-kind ambulance in the region can transport two children along with their family members, helping kids feel more calm and comfortable on their way to the hospital.

Increased Access to Mental Health Services
Providence Regional Medical Center Everett opened Washington state's first Behavioral Health Urgent Care (BHUC) center to serve the high number of patients who seek emergency care for mental health issues.
With your gift, you become part of our vital work to create health for a better world—helping us make progress possible by investing in our communities and providing care that values and nurtures every person, helping them heal and live well.

Donate now and your gift will be applied where most needed. You can also donate to a specific foundation or impact area that is most meaningful to you. Explore the links to our Providence Foundations to learn more.
Thank you for your spirit of giving and generosity.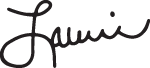 Laurie C. Kelley
Senior Vice President, Chief Philanthropy Officer